Person killed when pushed in front of 1 train at Times Square, officials say
BY ALIZA CHASAN, PIX 11 News | 11/7/2016, 4:01 p.m.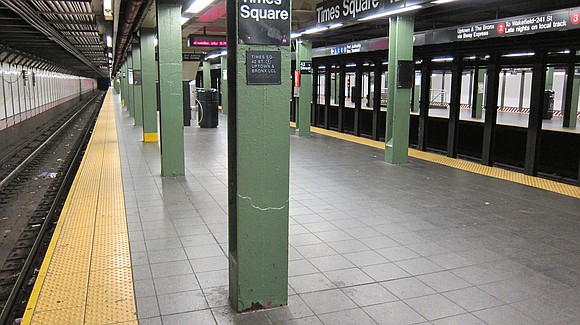 A person was shoved in front of the 1 train and fatally struck at Times Square on Monday afternoon, officials said.
A woman allegedly shoved an unidentified person in front of the train around 1:20 p.,m, police said. There is no identifying information available for the victim. Police have arrested the suspected perpetrator.