Election Day 2016: History arrives
Stephen Collinson CNN | 11/8/2016, 11:52 a.m.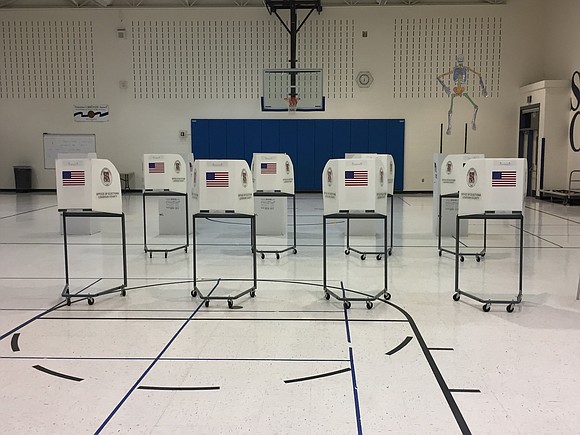 WASHINGTON (CNN) -- History will be made in America tonight.
Either Hillary Clinton will be the first woman to become president in the nation's 240-year history or Donald Trump will score an unprecedented upset for outsiders and repudiate the Washington establishment in ways not seen in generations.
Both candidates argue the election presents an unusually significant choice for a divided nation. Democrats warn that Trump, with his rhetoric on race, gender and immigration, would represent a rejection of core American values. Trump insists his outsider campaign represents America's last chance to drive out a corrupt political establishment that has turned its back on hard-working Americans.
Polls will begin closing on the East Coast over the next two hours and long lines have been reported in much of the country.
New York is the center of the political universe this Election Day. This is the first campaign since 1944 in which both candidates are from the Empire State. And their victory parties are being held a mile and a half apart in Manhattan.
Route to 270
Clinton appears to have the easier route through the electoral map to the 270 votes needed to win the presidency. She is counting on minority voters and highly-educated white women to take her to victory. Trump is hoping a huge turnout from his less well-educated, less diverse coalition will defy pollsters who give Clinton a small but steady lead nationally and are projecting tight races in some swing states.
At her last rally, past midnight in North Carolina, Clinton capped her campaign with the words "Love trumps hate."
Trump took to Fox News on Tuesday morning to declare he was confident about the outcome.
"We're going to win a lot of states. Who knows what happens, ultimately, but we're going to win," he said. The GOP nominee also took aim at polls showing that Clinton has the advantage.
"I think a lot of polls are purposely wrong. The media is extremely dishonest and I think a lot of polls are phony. I don't think they interview people. I think they put out phony numbers," Trump said on "Fox & Friends."
Trump also appeared to be laying the groundwork for a legal challenge in the event of a close race. His campaign sued Clark County officials over an alleged decision to keep early voting polling stations open two extra hours. The lawsuit targets the greater Las Vegas area, which has large minority precincts.
A judge later denied Trump's request.
The GOP nominee sent conflicting signals about his willingness to accept the result if he loses, telling News Radio 610 WTVN in Ohio that he would see what happens.
"You hear so many horrible stories and you see so many things that are wrong. So we'll take a look. Certainly, I love this country and I believe in the system, you understand that," he said.
Frenzied final day
Twenty-three months after Jeb Bush fired the unofficial starting gun on the campaign, the last two candidates standing endured a frenzied final travel schedule on Monday.