Dylann Roof case: Jury selection postponed over competency issue
Ralph Ellis and Holly Yan, CNN | 11/9/2016, 3:02 p.m.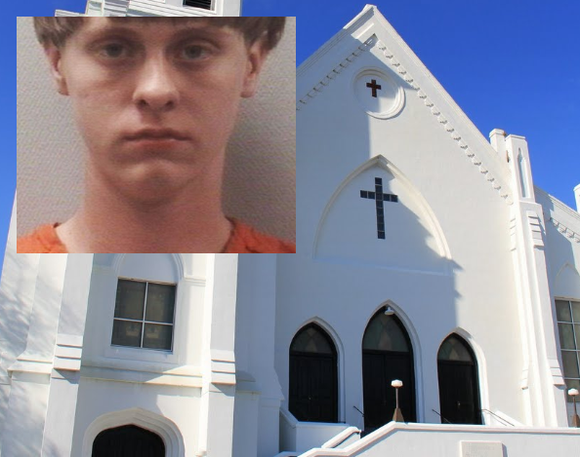 (CNN) -- A judge has halted the jury selection process in the Dylann Roof trial to allow time for Roof to undergo a competency evaluation.
Lawyers and US District Judge Richard Gergel were supposed to start whittling 512 potential jurors Monday down to a manageable number. But Gergel initially postponed the process two days, then said Tuesday that jury selection won't start until November 21, the Monday before Thanksgiving.
Gergel said he was postponing court proceedings because of a motion filed by Roof and his defense team concerning the young man's competency to stand trial. The judge said he would rule on Roof's competency by November 18, CNN affiliate WACH reported.
Authorities say Roof, 22, fatally shot nine people at a Bible study meeting at Emanuel African Methodist Episcopal Church in June 2015. Roof said he picked the church, known as Mother Emanuel, because he wanted to provoke a race war. Roof is white and all the victims were black.
Meanwhile, the FBI and Charleston police are investigating a series of letters "referencing racial violence" in Charleston, including one praising Roof, city officials said.
Investigators are trying to determine who sent the series of letters to the Mother Emanuel church, James Island County Park and several hotels, the city's emergency operations center said.
Most of the letters were reported to police last week, and all were sent from outside the US -- including from Canada and the UK.
One of the letters, sent to a hotel, explicitly mentioned Roof:
"Every one of the 9 lives sacrificed by his greatness, Mr Dylann S Roof, is one less I will need to sacrifice," the letter said, according to a police report.
As authorities investigate the letters, Roof is bracing for both federal and state trials.
What happens during the federal jury selection?
Prospective jurors for the federal case will appear in US District Court in Charleston.
The group has been whittled down to 512 from the 3,000 people who received jury summonses, WACH reported.
Groups of 10 were scheduled to gather in the courtroom for questioning until attorneys narrow down the field to 70 for the next stage of the selection process, WACH said. The jurors will be chosen from the Charleston area.
When will the federal trial start?
It's unclear when the jury of 12 primary jurors and six alternates will be picked.
According to the Charleston City Paper, the judge said opening statements from prosecutors and defense lawyers might start in late November or early December.
Breaks could be scheduled around Thanksgiving and Christmas. That means the trial easily could carry over into the new year.
What are the federal charges?
Roof faces 33 federal charges: nine counts of violating the Hate Crime Act resulting in death; three counts of violating the Hate Crime Act involving an attempt to kill; nine counts of obstruction of exercise of religion resulting in death; three counts of obstruction of exercise of religion involving an attempt to kill and use of a dangerous weapon; nine counts of use of a firearm to commit murder during and in relation to a crime of violence.