Fading minds need your time
ger | 11/10/2016, noon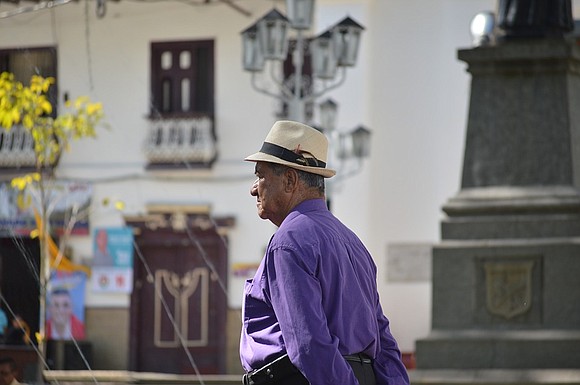 I have many elderly patients who, unfortunately, began to have fading minds and were living alone. They were being cared for by personnel provided by private and city agencies. Many of them had families who visited them occasionally, but more often they were befriended by strangers who had more interest in their worldly possessions than in their well-being. In visiting these patients at home, I observed that many of their worldly goods such as china, silverware, art objects, exquisite linens and antique furniture were disappearing. I had also seen things such as bankbooks and life savings gradually vanish.
Mrs. M. was an 82-year-old widow. As the years went by she had been separated physically and mentally from her family because of their lack of interest in her. Her children lived out of state, as did her grandchildren, nieces and nephews. She was the last surviving member of her sisters and brothers. The family occasionally visited her on certain holidays and would send occasional cards. It was evident from the collection of art objects in her home that she was a person who loved and collected beautiful things.
Because she was bedridden and her mind was fading, it was necessary for me to make house calls on her. I began to notice many of her family treasures disappearing from her home. I contacted her children to let them know what was happening to their mother's belongings. Immediately, the family appeared on the scene and was angry to see that many of the family heirlooms were missing. I told them it was too late to be angry and that they should have shown more interest during the waning years of their mother's life. Since Mrs. M. had been experiencing a fading memory, they should have been aware of this and removed her valuables to their own homes and distributed them at a later date to family members. I had even noticed family pictures in beautiful ornate metal frames missing and many important documents in the rubbish.
In meeting with the dismayed family members, I related to them that senior citizens love to see familiar faces and hear the voices of their loved ones. They should be given birthday parties, everyday parties and once upon a time parties. Family members should send recordings and videos of themselves to stay in touch.
Family pictures and histories cannot be replaced. Every effort to safeguard these treasures should be made. The next time you visit a senior member of your family and his or her mind seems to be fading, take heed and remove family documents and treasures so that history may be preserved within your family. Remember, fading minds do need your time!