HSA holds gala
11/10/2016, 10:16 a.m.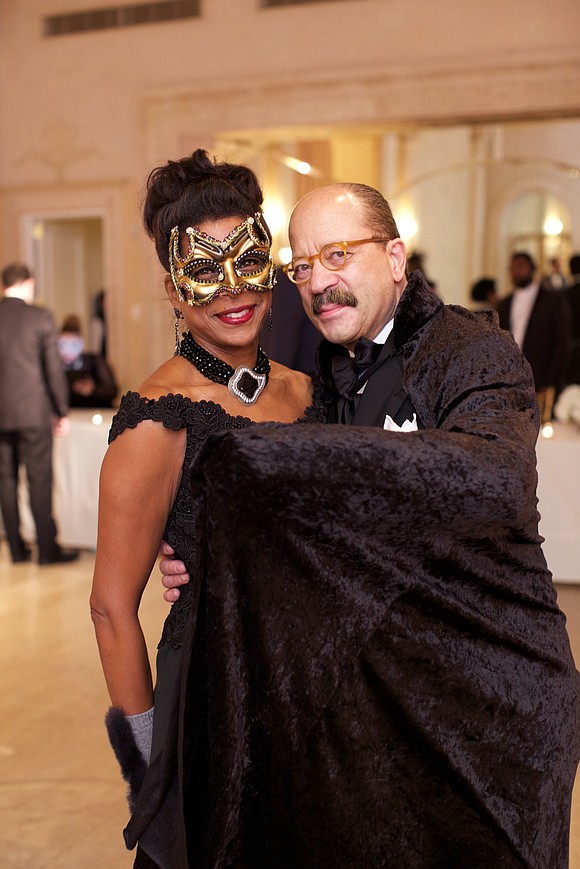 Monday, Oct. 31, 2016, Harlem School of the Arts hosted its annual gala benefit to support the school's year-round visual and performing arts programming and initiatives. This year's event, which raised $1 million for the school, transformed into a Halloween Masquerade Ball, was held in the Grand Ballroom at The Plaza Hotel. 
The celebrated artists and community leaders honored at the 2016 HSA Masquerade Ball were recognized for playing a pivotal role in arts advocacy, philanthropy and community leadership. Honorees included renowned singer/songwriter and pianist, Michael Feinstein, who received the Dorothy Maynor Award; actor Sanaa Lathan and her father, director/producer Stan Lathan, who were both presented with the Visionary Artist Award; and Sandra L. Richards, author and executive director at Morgan Stanley, who received the Betty Allen Lifetime Achievement Award. The evening also featured live performances by HSA students and alumni and a live auction hosted by auctioneer CK Swett.