November 2016 Dance Calendar Pt. 2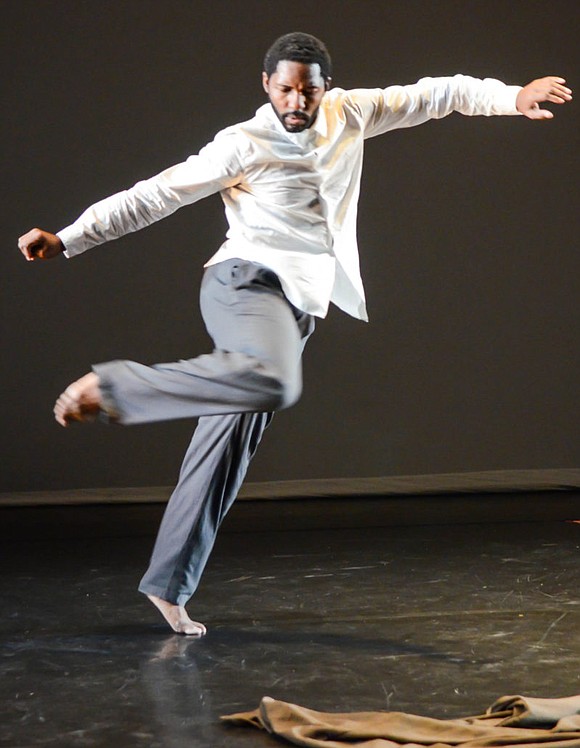 The November calendar continues with traditional, worldly, contemporary and annual favorites. Topping the list is Ballet Hispánico, Nov. 18-19, in Harlem at the Apollo Theater. Eduardo Vilaro, artistic director, and the Apollo Theater come together for their annual season. Slated for this season are the world premieres of Annabelle Lopez Ocha's "Línea Recta," Gustavo Ramírez Sansano's "Flabbergast" and Vilaro's "Danzón." For more information, visit
www.apollotheater.org.
STILL RUNNING
Nov. 12—The Hostos Center for the Arts and Culture celebrates Puerto Rican Heritage Month with the return of Ballet Concierto de Puerto Rico after a 12-year absence with a mixed repertory, including "Muñecos," by the Cuban choreographer Alberto Méndez, plus much more. For more information, visit www.hostoscenter.org.
Nov. 17-20—Ronald K. Brown/Evidence, A Dance Company returns to BRIC House with repertory works that include "Ebony Magazine: to a Village" (1996), on the 20th anniversary of its original premiere for the Cleo Parker Robinson Dance Ensemble; "Ife/My Heart" (2005), created for the Alvin Ailey Company; "Truth Don Die" (2006), reimagined with community performers taking the stage alongside Evidence company members; and "She Is Here" (2016), a solo performed by various women in the company. For more information, visit www.bricartsmedia.org.
Nov. 18—Vermont-based choreographer Chrystal Brown returns to BAAD! on a shared program titled "Between Lines/Bronx Passport," with Maree ReMalia (D.C.), Hyunjung Lee (South Korea), Kensaku Shinohara (Queens, Japan) and devynn emory (Brooklyn). For more information, visit
www.baadbronx.org.
Nov. 18-19—Under artistic director, Eduardo Vilaro, Ballet Hispánico, and the Apollo Theater come together for their annual season. Slated for this season is the world premiere of Annabelle Lopez Ocha's "Línea Recta," Gustavo Ramírez Sansano's "Flabbergast" and Vilaro's "Danzón." For more information, visit www.apollotheater.org.
Nov. 19—Fana Fraser will present her "Imelda, Iveth & Irene," "…an erotic dreamscape of delicious secrets, obsession and the unraveling of a soul," notes the release, at BAAD! The concert is part of the Pepatian/BAAD! Open Call residency supported by the Jerome Foundation. For more information, visit www.baadbronx.org.
Nov. 26—Conceived and performed by Renegade Performance Group, the series "in flux: Carrefour," or French for "crossroads," "…take[s] audience[s] on a journey in Crown Heights, Brooklyn through film, sound/visual installations and movement… [and is built from] …references of the longtime African-American/Caribbean residents of the neighborhood," according to the release. Produced by FiveMyles and organized in conjunction with the BRIC Biennial, performances take place over five weekends: Nov. 11 and 12, Nov. 18 and 19, Nov. 26, Dec. 2 and 3 and Dec. 9 and 10, 2016. For more information, visit www.fivemyles.org.
Nov. 28-Dec. 3—Danspace Project and The Movement Research Festival Fall 2016: "Unthreading the Filter," curated by Carolyn Hall, Omagbitse Omagbemi and Kayvon Pourazar, will feature "… experimentalists, highlighting and juxtaposing their varied investigations into the artistic currents of dance and performance," notes the release. For more information, visit www.movementresearch.org.  
Nov. 30- Dec. 31—The Alvin Ailey American Dance Theater returns for their annual New York City Center's five-week season.  Artistic Director Robert Battle and 32 dancers will offer more than two dozen works, including world premieres by Kyle Abraham ("Untitled America") and Ailey dancer Hope Boykin ("r-Evolution, Dream"), a company premiere by Johan Inger ("Walking Mad," 2001), new productions by Billy Wilson ("The Winter in Lisbon," 1992) and Ailey's "Masekela Langage" (1969). The Opening Night Gala benefit performance will feature Battle's "Ella," a tribute to Ella Fitzgerald preceding the 100th anniversary of her birth, a variety of one-night-only performances and "Revelations," with live musicians and singers. Other season highlights include the Family Matinee Series, which runs every Saturday afternoon, and the Christmas Eve, Christmas night and New Year's Eve performances. For more information, visit
www.nycitycenter.org