Association of Black Educators of New York hosts fall conference
Bill Moore | 11/17/2016, 9:50 a.m.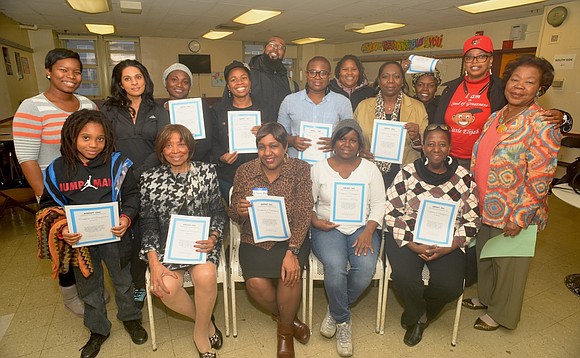 The Association of Black Educators of New York hosted a fall conference Nov. 12 entitled "Supporting the Emotional Health, Emotional Growth and Learning of All Students." The keynote speaker was Dr. Alfonso Wyatt, founding board member of the Harlem Children's Zone Promise Academy at Frederick Douglass Academy. Workshops included "Restorative Practices for Positive Classroom Management," with presenters Adrian Straker, guidance counselor, PS 32K, and Latoya Lebby, teacher, Arts and Media Prep High School, Brooklyn; "Mentoring as a Means of Fostering Resilience, Grit and Persistent Practice," with presenter Dr. Lynne Holden, president, Mentoring in Medicine, and student interns; "Stop Bullying Now! Strategies and Approaches," with presenter Ama Karikari-Lawson, consultant and author; "Strategies for 'Acing' the Test," with presenters Dr. JoAnn Joyner, director, Counseling and Psychological Services, Medgar Evers College, and Sandra Fairweather, college counselor, High School for Energy and Technology, Bronx.