Drs. Kenneth and Mamie Clark, pioneering psychologists
HERB BOYD | 11/17/2016, 11:32 a.m.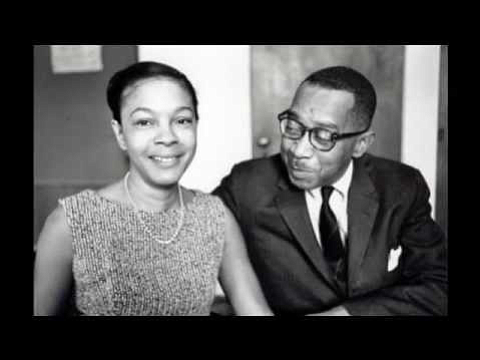 This past weekend at the City College of New York, a crowd, summoned by the Harlem Cultural Archives and the Northside Center, gathered to commemorate the legacies of its founders, Drs. Kenneth and Mamie Clark. From a number of panelists and the keynote speaker, Dr. Phyllis Harrison-Rose, the audience gained additional insight into the founders and the incomparable contributions of the pioneering psychologists who are best known for their "doll test" used in the landmark Brown v. Board of Education decision in 1954.
Although more could have been said about how their social science research played such a vital role in the nation's political development, the participants certainly highlighted the Clarks' devotion to the mental health of our children and how to provide the most beneficial educational programs and services.
On occasion, although rarely, the Classroom page profiles a couple, and no two African-Americans are more inseparable than the Clarks. They were a dynamic pair who applied their combined genius to the needs of our children, particularly those struggling to overcome racism, discrimination and poverty. The Northside Center has for 70 years stood as a hallmark of their vision and devotion.
Kenneth Bancroft Clark was born July 24, 1914, in the Panama Canal Zone. He was 5 years old when his mother brought him to the U.S. His higher education journey began at Howard University in the 1930s and by 1940 he earned his doctorate in psychology from Columbia University. In 1942, he joined the faculty at City College, from which he retired in 1975. He was the school's first tenured African-American professor.
It was while he was a student at Howard University that Clark met Mamie Phipps, who was born April 18, 1917, in Hot Springs, Ark. Her father was a doctor and a native of the British West Indies. Despite a relatively privileged early life, Phipps attended segregated schools, an experience that gave her firsthand knowledge about the treatment of Black children that would later inform her research and conclusions.
Phipps began studying at Howard University as a physics and math major, but the barriers of racism and sexism were obstacles that she refused to tolerate. Her exasperation ended when she met Clark, who convinced her to change her major to psychology. She was a senior at Howard in 1937 when she married Clark. They had to elope because her mother did not want her to marry before graduation. After graduating magna cum laude in psychology, she and her husband attended Columbia University.
The Clarks were bonded not only in matrimony but also in research, and by 1939 some of their collaboration began appearing in the leading scientific journals, particularly their studies on the effects of racial segregation on the psychological development of Black children. Much of their probe into racism and discrimination in various facets of American society was soon referenced in major studies, including Gunnar Myrdal's massive project "An American Dilemma," published in 1944. Although theirs was often a partnership, they, nonetheless, published widely and independently.