Drs. Kenneth and Mamie Clark, pioneering psychologists
HERB BOYD | 11/17/2016, 11:32 a.m.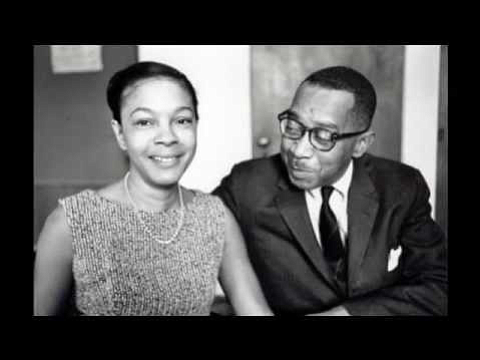 Perhaps Kenneth Clark's most important book was "Dark Ghetto: Dilemmas of Social Power," published in 1965. The central thesis of this work, and several other similar urban studies, was that African-American aspirations and opportunities were stifled by systemic racism. "The mass media—radio, television, moving pictures, magazines and the press—penetrate, indeed, invade the ghetto in continuous and inevitable communication, largely one way, and project the values, the aspirations, the manners and the style of life of the white-dominated society," Clark wrote in the book. "Those who are required to live in congested rat-infested homes are aware that others are not so dehumanized. … Whatever accommodations they themselves must make to the negative realities which dominate their own lives, they know consciously or unconsciously that their fate is not the fate of mankind."
Their writings are still often cited in studies about racial bigotry and the marginalization of the nation's minorities, but it's the Northside Center for Child Development that remains a permanent fixture, an enduring and productive element of their legacy. Founded by the Clarks in Harlem in 1946, the center, over the decades, has been a leader in mental/behavioral health and education services. The clinical expertise and vision that motivated the Clarks continue to be a driving force at the center, and each of the panelists at the conference in Harlem last week touched on various aspects of its services.
The Clarks also played a significant role in the creation of the Harlem Youth Opportunities Unlimited, known as HARYOU, in 1962. Essential to the organization's mission was to increase educational and job opportunities for the youth of Harlem. This initiative was an attempt to show how the community could work in concert with the government toward a mutual goal. Two years after it was launched, President Johnson allocated $110 million to back the program. It received more federal funding in the wake of the riots that damaged the city. Later HARYOU was merged with the Associated Community Teams, thereby forming HARYOU-ACT, and placed under the stewardship of Rep. Adam Clayton Powell Jr.
Beside overseeing things at Northside and assuring the operation of the HARYOU-ACT, the Clarks never stopped writing and researching, building an incredible archives of publications. The team ended Aug. 11, 1983, when Mamie Clark died. Kenneth Clark died May 1, 2005.
What they did to challenge the nation's indifference to Black lives has an immutable place in our annals, and as the participants learned at City College last week the Clarks' legacy still resounds in so many meaningful and constructive ways.