Gambia preps to leave 'International Caucasian Court'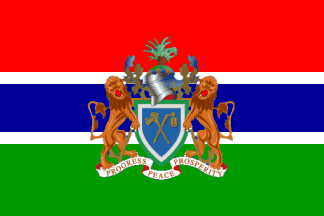 Amid accusations of incompetence and preferential treatment of colonial leaders, the small West African nation of Gambia is joining Burundi and South Africa as African countries that wish to exit the International Criminal Court. Established in 2002, the ICC has the jurisdiction to try world leaders for international crimes, war crimes and crimes against humanity.
However, several African leaders have accused the ICC of corruption, framing many constituents and doing deals under the table with Arab and European powers, as well as with the United States.
During a speech on state television Oct. 26, Gambian Information Minister Sheriff Bojang contended that the ICC has not been doing its job properly, accusing them of "ignoring Western war crimes" and of "failing to indict former British Prime Minister Tony Blair over the Iraq War."
Bojang added, "The ICC is an International Caucasian Court for the persecution and humiliation of people of color, especially Africans."
Gambia has been attempting to get the European Union indicted in the ICC, citing the genocide of thousands of kidnapped indigenous migrants who drowned while attempting to return to the African continent from nearby countries in the Mediterranean.
The previous week, South Africa said that it had "formally begun the process of withdrawing from the ICC because it did not want to execute arrest warrants which would lead to regime change."
A South African court, last year, criticized its own government for "refusing to arrest Sudan's President Omar al-Bashir, who is wanted by the court."
Burundi has said they too will follow suit and withdraw from the ICC. It has been heard that Kenya and Namibia may soon join them as well.
The ICC's chief prosecutor, Fatou Bensouda, is a former Gambian justice minister.