NYC Food—Equal access to fresh healthy food starts here
BRITTNEY M. WALKER | 11/17/2016, 11:45 a.m.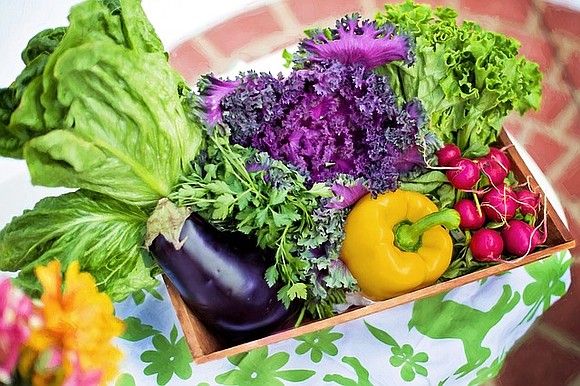 According to the Department of Health and Mental Hygiene, 29 percent of Central Harlem's population lives below the poverty line, the second poorest community in Manhattan. New York's most impoverished neighborhoods suffer from the worst illnesses at a higher rate than other communities. Experts are pointing to food injustice as the culprit.
From an infrastructure built on racism to an economy enforcing capitalistic gain at the demise of the little people, poor Black and Brown populations are suffering the greatest from food inequity. But it isn't just about what's available in the stores. Critics of theories about food deserts say putting fruits and vegetables in a neighborhood doesn't make a neighborhood better. Instead it's about a multi-faceted approach that elevates a community's overall well-being.
Education
The philosopher Maimonides said, "Give a man a fish and you feed him for a day. Teach a man to fish and you feed him for a lifetime."
Advocates and movement workers believe that although creating wider access to fresh food is a priority, teaching populations how to eat properly is the first step to helping communities reclaim their health.
Harlem Children's Zone is a nonprofit organization that promotes upward mobility among the most impoverished neighborhoods in Central Harlem through education programs, including college preparedness, family reinforcement initiatives and fitness and nutrition education. Their Healthy Harlem arm is an integrated approach to health and wellness education among children and their families.
After school, students participate in nutrition courses where they're exposed to alternative healthy lifestyle choices, including new fresh food recipes and meals they take home. Andrew Benson, a veteran of the Harlem school cafeteria system, is the executive chef at Healthy Harlem at HCZ, enriching students through food education.
Children are like mirrors, reflecting the lifestyles their parents nurture at home. The same goes with food and nutrition. Benson and his team work tirelessly to expose their students and families to new fruits and vegetables, along with recipes to expand their palate.
"We also do a tremendous amount of work with our parents that are concerned about their children's [diets]," said Benson. "'My child is a picky eater or may be allergic.' So we set up a lot of meetings with parents and start to develop relationships with parents one-on-one to help increase their child's consumption of [healthy] food and also help make them more aware of items that they may be able to serve that may be better for their child as well as for them. It's about getting through to the community on different aspects to help improve the overall consumption of food."
With partners such as the Department of Health and City Harvest, an organization that collects and
distributes what would otherwise be wasted food to the needy, Healthy Harlem attempts to eliminate any excuse for poor families not to eat healthy.
They are not only teaching families how to cook nutritious meals but also teaching them how to shop on a budget, and they even give assistance to 400 families through the Healthy Bucks program.