NYC Food—Equal access to fresh healthy food starts here
BRITTNEY M. WALKER | 11/17/2016, 11:45 a.m.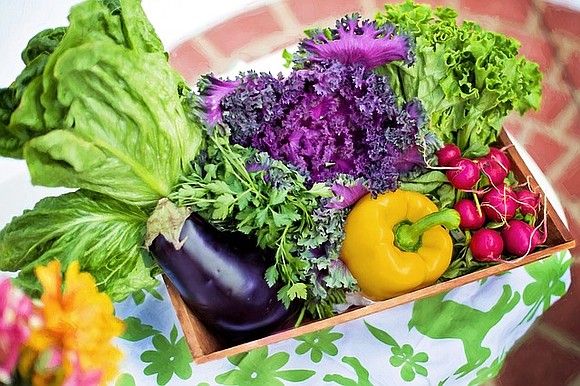 Participating families receive vouchers to shop at local farmers markets and can pick up $10 worth of produce. Although it may not seem like nearly enough money to feed a family, Marlene Fox of HCZ emphasizes the importance of equipping parents with the knowledge of how to work a dollar for healthy living.
"Our families will go to McDonald's or Wendy's, and you can buy four items for $4," said Fox. "We're teaching our families that you can also go buy a chicken and you might buy some noodles and some vegetables and you can eat on that for a couple of days. There is a myth that eating healthy costs more money. When we talk to families, they always bring that up. Through our farmers market, through the Healthy Bucks program … we can get around that."
Matriculation through to college is the ultimate goal for HCZ, but health and wellness is a major factor, both Benson and Fox believe. Over the years as children return to the neighborhood after college, students talk about their advanced college survival skills and discuss their ability to focus in class because of a healthier diet. The organization is trying to stop generational health poverty and disease by teaching.
Advocacy for healthy fresh food access
"Our mission is to strengthen and amplify the Health Department's work and eliminate health disparities which we say are rooted in historical and contemporary injustices and discrimination, including racism," said Javier Lopez, assistant commissioner for the Health Department's Center for Health Equity. "When you think about healthy food access in communities, we are acknowledging through our work that the structures and the environment that have been created have allowed some communities in New York City to have less access to fruit and vegetables."
The Shop Healthy NYC initiative was launched in 2012, born out of a need to help supply poor neighborhoods with greater access to healthy food choices. Communities and the Center for Health Equity work with local bodega owners to increase the number of healthy food and drink choices. With approximately 80 percent of local shop owners participating in the program, neighborhoods often labeled food deserts now have more diverse options much closer to home.
These policies are the type of policies food justice workers are fighting to implement all-around New York City. With the closure of Pathmark in Harlem for example, many families were left in the lurch to find places to purchase living food. Small shops and other supermarkets picked up the slack but access was still low. Farmers markets and produce carts now also stand in the gap. For a long time, however, poor families on government assistance weren't able to purchase fresh fruits and vegetables in some of these places.
Just Food, a nonprofit organization, works with local farmers to bring healthy food to the city. Through partnerships and trainings the organization has helped erect hundreds of farmers markets, food pantries and community supported agriculture projects, which serve more than 220,000 people, many of whom are low-income Black and Hispanic residents.