Trump presidency could mean windfall for some states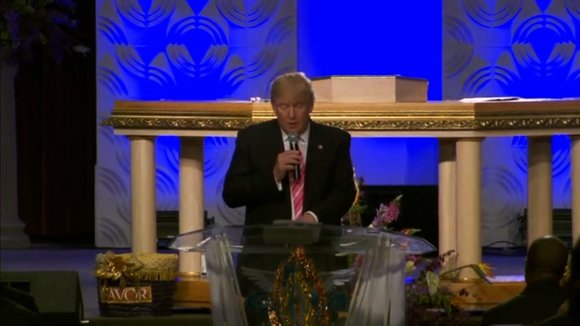 Not many governments or citizens in the bloc of 15 nations in the Caribbean were hoping or praying to have to live with an administration led by Donald Trump, but his victory in the 2016 presidential election could mean a financial windfall for some countries, particularly those in the Eastern Caribbean.
For island nations such as Antigua, St. Lucia, St. Kitts and others where laws allow foreigners to buy citizenship and a local passport, Trump's continued rhetoric about mass deportations, fears of racist attacks at the hands of some of his supporters and a poisoned political atmosphere could ironically serve to boost the so-called Citizenship by Investment Program officials say.
Hopes that dozens, if not hundreds, of foreigners will now be much more inclined to spend about $500,000 to buy citizenship and a passport, have risen at a time when Antigua and St. Kitts were both reporting an average 10 percent decline in "sales" of citizenship by foreigners. Dominica and Grenada also have similar programs.
Didacus Jules, director general of the nine-nation Organization of Eastern Caribbean States, is predicting that the change of administration in the U.S. will provide for a spike in programs for respective countries.
"Sometimes in what appears to be a crisis there are opportunities and we need to find those opportunities," said Jules, urging people in the region to look for and to exploit any silver lining emerging from a Trump administration rather than bemoaning his win, the Caribbean Media Corporation quoted him as saying.
Meanwhile, Henley and Partners, the firm contracted by Antigua to organize and promote its economic citizenship program, has already noted a rash of inquiries from Americans and Caribbean nationals who are worried about their future and are exploring options to leave the U.S.
"Such spikes happen when citizens become uncertain about the future of their country," said a representative of the firm. "They seek safer options for their families."
The other key factor governments and security authorities are worried about in the region is mass deportations. Many governments, such as that of President David Granger in Guyana, say they do not now have the ability to handle large numbers of criminals who have learned their trade in the U.S.
"We just want to be better prepared," Granger said. "It is something that the ministry of public security is aware of and we will have to make sure that we put measures in place to ensure that those persons, those deportees, do not perpetuate crimes when they get back here."
Trinidadian police chief Stephen Williams told the local Guardian newspaper that the island would do its best to cope with any spike in deportations of locals who commit crimes in the U.S. or are deported for immigration reasons.
"When policies are in fact implemented we would be notified in advance and we would be given enough time to put things in place," he said. "That is how the system works. But whatever policies come into effect we will be prepared."
Granger noted, "We need to work with the U.S. government so that persons who might have been involved in violent crimes … crimes of murder, or narco trafficking or people trafficking, are notified to us so we can build in Guyana the resources to manage them when they come back here. We don't have the capability, as you know."