Hendrix Apollo Tribute, Chambers at Smoke, WeBop HSA
Ron Scott | 11/24/2016, midnight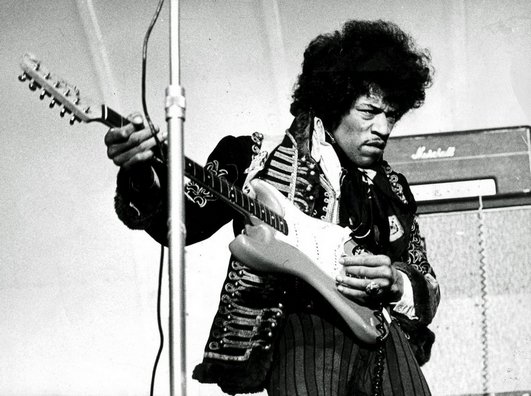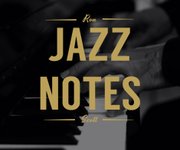 Jimi Hendrix, the most influential guitarist in rock music history, who distinctly added to the genre's then speeding comet with his electrifying brand of blues and funk, will be celebrated at the Apollo Theater Nov. 26, one-night only, with two dynamic performances at 7 p.m. and 11 p.m.
The concert will feature "Hendrix contemporaries and those inspired by his legacy," with Fishbone, the spirited late 1970s Black rock group with penetrating fusion notes of ska, punk and soul rock.
Special guests will be guitarists Ernie Isley and singer/songwriter Nona Hendryx; poet Saul Williams; the singer and former member of Prince's New Power Generation, Liv Warfield; the founder of New York City rock band Gods and Monsters, Gary Lucas; and child star of Broadway's "School of Rock," Brandon Niederauer "TAZ."
The concert will sail through Hendrix's reservoir of early R&B influences that eventually led to his explorations of rock. After being discharged from the U.S. Army in 1962, Hendrix played up and down the Chitlin' Circuit operated by the Theater Owners' Booking Association. As he began his journey of the musical rainbow he was a sideman to R&B and blues singers Wilson Pickett, Jackie Wilson and Sam Cooke.
Becoming bored with that scene, the young Hendrix moved to Harlem in 1964, and stayed at the then prestigious Hotel Theresa on 125th Street. That same year he won first prize at the Apollo Theater amateur contest. As a shining gem on the Harlem club circuit, he met Ronnie Isley and became the lead guitarist for the Isley Brothers.
Hendrix toured with the Isley's during 1964 and briefly resided with them in their home in Teaneck, N.J., where the young Ernie Isley first met the guitarist. On this early journey, he joined Little Richard's touring band and had stints with King Curtis and Joey Dee and the Starliters.
Hendrix moved from Harlem to Greenwich Village to become immersed in a more diverse music scene. Two years later, in 1967, after relocating to Europe, he recorded the album "Are You Experienced" (Reprise).
The Apollo celebrates the 50th anniversary of the Jimi Hendrix Experience and what would have been his 74th birthday. Johnny Allen Hendrix was born Nov. 27, 1942, in Seattle. He died Sept. 18, 1970.
"Jimi Hendrix found a home on our stage and throughout the Harlem community during his short but phenomenally influential career," said Kamilah Forbes, the Apollo Theater's executive producer. "His story epitomizes the importance of providing platforms for young, daring artists, which is central to the Apollo's mission today."
Hendrix's technique of racing amplified feedback and his popularizing use of the wah-wah pedal changed the entire concept of any person picking up an electric guitar or any instrument. He influenced everyone from Miles Davis to Prince. His styled versatility covered the rock skies like a magnificent rainbow after a thunderous rain storm.
On Nov. 27, Hendrix's spirited soul will shine over the Apollo stage like the axis bold as love, through the purple haze and experienced enough to kiss the sky.