The 'Three Doctors' honored with mural unveiled in Newark's West Ward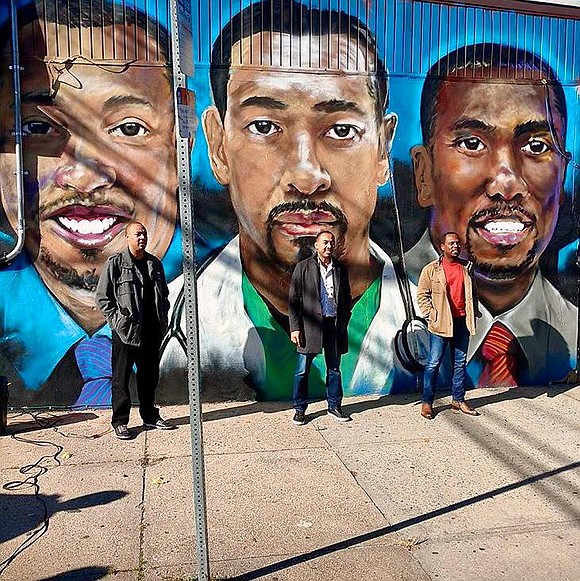 The "Three Doctors" are known for their inspirational book "The Pact." Newark Mayor Ras Baraka and the Newark Public Art Program recently unveiled a public mural depicting the doctors in the city's West Ward.

The artwork is a collaboration between the city, Yendor Arts/Yendor Productions, the Three Doctors Foundation, the Prudential Center and the New Jersey Devils. It's located at 16th Avenue at the corner of South 18th Street.

The "Three Doctors" are Drs. Rameck Hunt, Sampson Davis and George Jenkins, who grew up in Newark without fathers in low-income families in public housing. They first met as classmates at University High School, where they made a pact to get through high school, college and medical school successfully.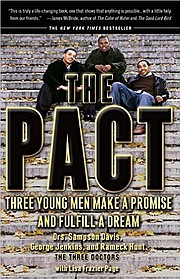 They completed their pre-medicine and pre-dental courses at Seton Hall University on a scholarship program. 
All three attended Robert Wood Johnson Medical School, with Hunt and Davis becoming physicians and Jenkins becoming a dentist.
 Hunt is a board-certified internist at University Hospital Medical Center at Princeton, Davis is an attending physician at Newark Beth Israel Medical Center and Jenkins is an assistant professor of clinical dentistry at Columbia University.

All three co-wrote an autobiography, "The Bond," serve as motivational speakers and created the "Three Doctors Foundation" to provide opportunities for young people to participate in positive activities.