West Virginia man accused of killing teen who bumped him
Ray Sanchez, CNN | 11/25/2016, 7:29 a.m.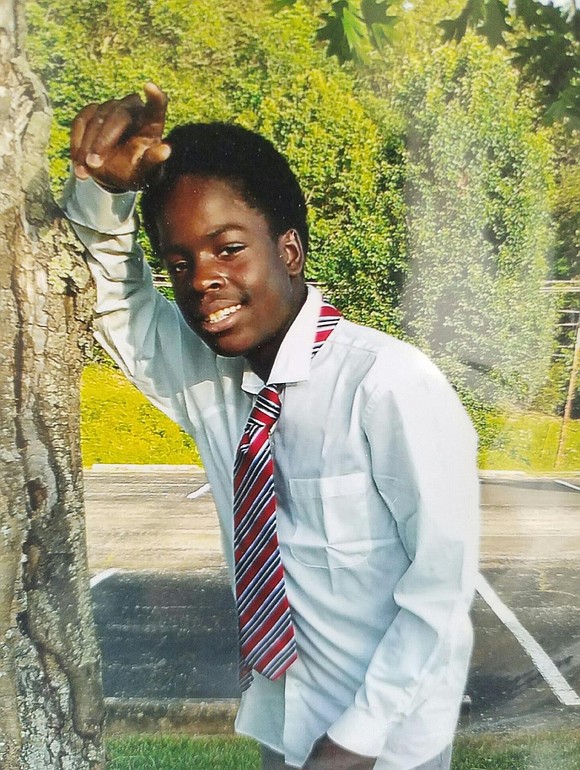 (CNN) -- William Ronald Pulliam appeared unrepentant after fatally shooting a teenager during a confrontation outside a West Virginia discount store.
"The way I look at it, that's another piece of trash off the street," Pulliam allegedly told police, according to a criminal complaint.
But the 62-year-old man, in a jailhouse interview with CNN affiliate WCHS, categorically denied making that statement. He said he feared for his life when 15-year-old James Means allegedly pulled a gun on him. The complaint did not say Means had a gun.
"I mean, believe me, I did not want to kill anybody, but they're not going to kill me," Pulliam, wearing an orange jailhouse uniform, told the station on Tuesday.
Pulliam has been charged with first-degree murder in an incident police and witnesses say started with two strangers bumping into each other Monday night. He has not yet been assigned an attorney by the public defender's office.
The suspect told police he had dinner immediately after the alleged crime and then visited a female friend -- in whose home the .380 revolver used in the shooting was found, according to the criminal complaint filed in Kanawha County magistrate court.
'I felt my life was in danger'
In the jailhouse interview, Pulliam said shooting was his only option.
"I felt my life was in danger," he told the station. "I'm sorry, but I'm 62 years old. I'm not going to take a bunch of punks beating me up."
Friends of the victim told police that Pulliam and Means bumped each other outside a Dollar General store on Washington Street East in Charleston, according to the complaint.
Words were exchanged but Pulliam entered the store.
When Pulliam came back outside, one of Means' friends said, the teen and the older man again had a "verbal dispute," the complaint said.
Means crossed the street to confront Pulliam, who fired two shots at the teenager, according to the friend.
Pulliam told WCHS that he saw three teens outside a house as he was walking to the store. They were laughing, he said. One of them cursed him when he got closer.
"What the ... did you say to me?" Pulliam recalled asking the teenager.
The teen flashed a gun, Pulliam told the station. The friends encouraged Means to shoot but Pulliam continued into the store.
Pulliam said in the interview that he walked on the other side of the street when he left the store to avoid trouble but that Means approached him and taunted him with a gun.
"I just shot him," Pulliam told the station.
He added, "I work. I'm a good citizen. I don't do anything to anybody."
Pulliam said race did not factor into the confrontation. He is white, Means was black.
"I don't care if they're white or black," he told WCHS.
"Nobody is going to do me like that. It doesn't make any difference if he's black. My God, everybody I live around over there is black. I get along with all of them. Ask them."