Fidel Castro, Cuba's longtime revolutionary leader, dies at 90
Arthur Brice, CNN | 11/26/2016, 7:09 a.m.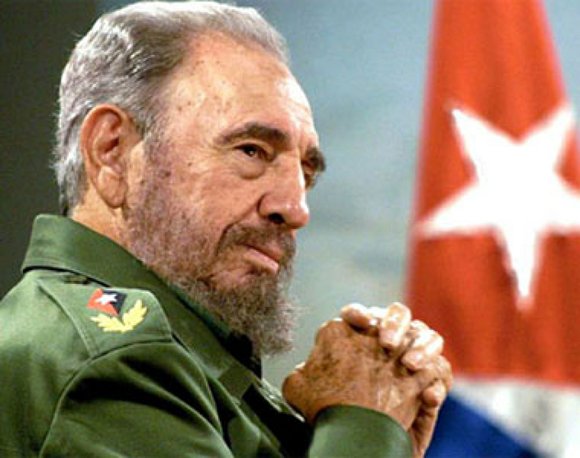 Cuba and the Soviet Union established diplomatic relations on May 8, 1960, further eroding the relationship with the United States. Castro, who had long blamed many of Cuba's ills on American influence and resented the U.S. role in hemispheric politics, quickly intensified cooperation with the Soviet Union, which began sending large subsidies.
"Fidel Castro came to power with a conviction that he was going to have a major revolution in Cuba, that he was going to stay in power indefinitely, that he was going to fight American imperialism and that he needed a 'daddy' and his 'daddy' was the Soviet Union," said Jaime Suchlicki, the director of the Institute for Cuban and Cuban-American Studies at the University of Miami.
'Taunted, antagonized and irritated'
In doing so, Castro defied a hostile U.S. policy that sought to topple him with a punishing trade embargo that started in 1962 and continued for the rest of his life.
"He taunted, antagonized and irritated the United States for more than a half-century," said Dan Erikson, a senior adviser for Western Hemisphere affairs at the U.S. State Department and author of "The Cuba Wars: Fidel Castro, the United States and the Next Revolution."
Castro also survived numerous assassination attempts by the Central Intelligence Agency and anti-Castro exiles in the early 1960s. He took delight in pointing out how none of them succeeded, not even the plot that called for explosives to be placed in the ubiquitous cigars he later would quit smoking for health reasons.
"I have never been afraid of death," Castro said in 2002. "I have never been concerned about death."
Until his last breath, Castro held tightly to his belief in a socialist economic model and one-party Communist rule, even after the Soviet Union disintegrated and most of the rest of the world concluded state socialism was a bankrupt idea whose time had passed.
"The most vulnerable part of his persona as a politician is precisely his continued defense of a totalitarian model that is the main cause of the hardships, the misery and the unhappiness of the Cuban people," said Elizardo Sanchez, a human rights advocate and critic of the Castro regime.
But Castro's defenders in Cuba point to what they see as social progress, including racial integration, universal education and health care. Instead of blaming an inept socialist system, they fault the U.S. embargo for the country's economic woes.
"What Fidel achieved in the social order of this country has not been achieved by any poor nation, and even by many rich countries, despite being submitted to enormous pressures," said Jose Ramon Fernandez, a former Cuban vice president.
Cuban exiles
Castro's political staying power was a source of puzzling consternation and bitter frustration for Cuban exiles, who never imagined he would rule so long.
"We came here with a round-trip ticket ... because we thought the revolution was going to last days," said Rep. Ileana Ros-Lehtinen, who came to Florida as a child and went on to become the first Cuban-American elected to Congress. "And the days turned into weeks, and the weeks to months, and the months to years."