Harassment in schools skyrockets after election, teachers report
Kelly Wallace and Sandee LaMotte, CNN | 11/29/2016, 11:53 a.m.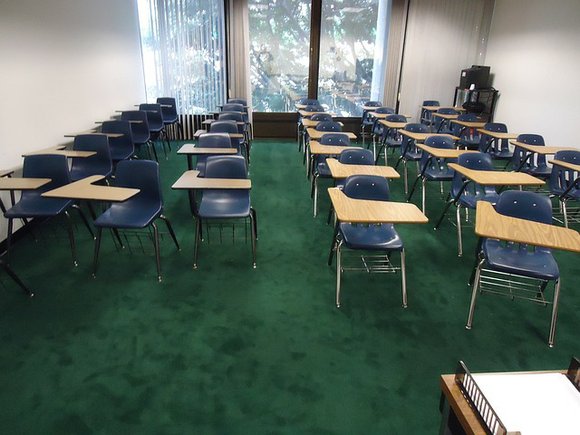 Editor's note: Kelly Wallace is CNN's digital correspondent and editor-at-large covering family, career and life. Read her other columns and follow her reports at CNN Parents and on Twitter @kellywallacetv.
(CNN) -- In the days following Donald Trump's presidential victory, students in Kansas chanted, "Trump won, you're going back to Mexico," to students from other countries, according to a high school teacher in a suburban community within the state.
In Oregon, a high school teacher photographed vandalism in the boys' bathroom, which mentioned the KKK and used the n-word.
In Tennessee, a black student was blocked from entering his classroom by two white students chanting, "Trump, Trump," according to a high school teacher at the school where this happened.
And, in Georgia, a 12-year-old white male student saw an "X" on another white student's paper and proceeded to draw a swastika on his paper, according to a middle school teacher at the school. "And our administration is telling us not to talk about it," the teacher said.
Those are just a few of the examples given by more than 10,000 educators, 90% of whom are teachers, who responded to an online survey sponsored by Teaching Tolerance, a project of the Southern Poverty Law Center, which is dedicated to reducing prejudice and improving relations among school children across the country. The organization has been critical of Donald Trump following comments from the candidate it characterized as fueling racism and bigotry. The educators were asked to answer a series of questions about the climate at their schools following the presidential election.
In the first national snapshot of what teachers are observing, nine out of 10 educators who responded to the survey said the election has negatively impacted students' behavior and mood. Forty percent said they have heard derogatory language used against students of color, Muslims, immigrants and other students based on gender or sexual orientation.
"We are still daily experiencing the affects of the outcome," said Lindsey Polkl, a fifth-grade teacher at Minneapolis' Folwell Performing Arts Magnet school. "My students have begun playing a game called 'Trump's Coming,' in which one non-Hispanic student yells 'Trump's Coming' and all of the Hispanic students need to hide."
"There have been more fights between students as well as students toward teachers, a direct result of the anxiety our students are constantly feeling," Polkl said. "Daily we discuss and answer questions about the hate they see spewed across the internet and within their community, about what is true and what is not true."
In all, there were more than 2,500 reports of "negative incidents" of bigotry and harassment that can be directly tied to the rhetoric of the presidential campaign, according to the report, entitled "After Election Day: The Trump Effect." These incidents include posting graffiti such as swastikas and comments by students saying something along the lines of, "Better pack your bags. You're going to be deported," said Maureen Costello, director of Teaching Tolerance.
This new survey is not scientific and does not represent a random sampling of teachers across the country. It was disseminated to teachers, staff and other educators by Teaching Tolerance through a link on its website and across social media, and was also shared by other education groups.