U.S. Senators demand study on federal advertising in Black-owned media
By Stacy M. Brown (NNPA Newswire Contributor) | 11/30/2016, 10:34 a.m.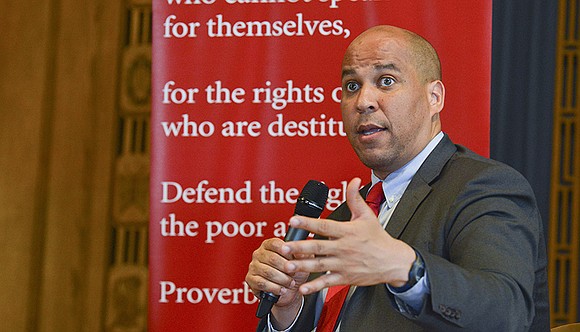 The Congresswoman also secured the support of many others in the House of Representatives.
Congressional Black Caucus Chairman G.K. Butterfield, California Rep. Karen Bass, New York Rep. Yvette Clarke, Ohio Rep. Marcia Fudge, Michigan Rep. John Conyers, Georgia Rep. John Lewis, and California Rep. Maxine Waters – all Democrats – were among those who signed Norton's letter and called for action.
"We believe that this request is particularly timely, because GAO will be conducting an audit of spending by federal agencies on public relations and advertising," Norton said. "We ask [the GAO] to take this opportunity to consider how much is spent with newspapers and other media companies that are owned by people of color and whose audiences are largely African-American or Hispanic."
In 2007, GAO considered spending on advertising contracts with minority-owned businesses by five agencies – the Department of Defense, Department of the Treasury, the Department of Health and Human Services, the Department of the Interior, and the National Aeronautics and Space Administration – and found that just five percent of the $4.3 billion available for advertising campaigns went to minority-owned businesses.
Norton and others have asked for an update from the GAO as well as more accountability.
The federal government is the largest advertiser in the nation and it plays an important role in supporting minority-focused publications that reach African-American, Latino, Asian-American and Pacific Islander communities, said Rep. Barbara Lee, D-California.
"Historically, there has been a lack of adequate federal government funding granted to disadvantaged and minority-owned advertising agencies," said Congressional Black Caucus Chairman G.K. Butterfield, (D-N.C.). "This issue shows the systemic problems that exists across numerous arenas in both the public and private sector."