Age and activism: A discussion panel reframes aging
Brittney M. Walker | 10/6/2016, 9:44 a.m.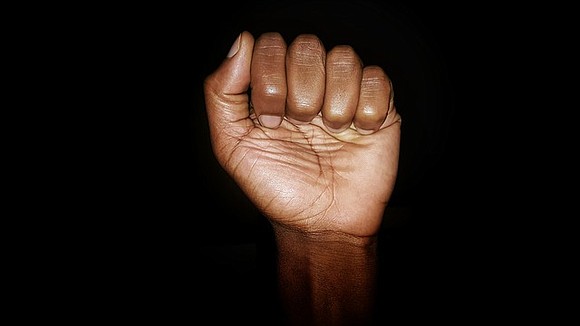 Growing old comes with its stigmas. For many young people and some seasoned folk in the community, aging seems dreadfully boring, filled with long days of golf, naps in the afternoons and body function failures. But that's not quite the reality for a group of aging activists. During a recent panel discussion at the New York Academy of Medicine, transformative community change-makers and icons shared their stories of establishing their legacies and continuing the work they started in their youth.
The academy's goal is to improve living conditions for communities through advocacy, research and organizing. As an extension of that pursuit, the panel focused on aging activists who are choosing in their retirement ages to be agents of change. Panel organizer and moderator, Ahsia Badi, a policy associate with the NYAM in the healthy aging program, said such discussions will empower the community for generations and that will help create better living environments.
Badi proposes a different way of looking at activism, suggesting that it comes in different forms and change is made in various ways. While marching and policy reform are typically at the top of mind, work such as that of Edward Lewis, who co-founded Essence magazine in 1968, that of poet José Angel Figueroa and that of mental health advocate and publicist Terrie Williams are all examples of ways people's life work can stimulate meaningful change.
"Things came up about race issues in the 60s, the [civil rights] era," Badi reflected on the panel held last week. "You realize that yes, we have done work on these issues previously, but what was really inspiring to me was that they weren't disenchanted by the fact that new activist movements are working on some of the same issues. The older activists say, 'Yes we worked hard and there's more work to do.' You need to keep working with integrity and keep pushing and pushing until you see the positive change you want. They see the length of time and see there are changes being made."
Lewis continues to fight for better representation in media and currently works to help bring better education to Black and Brown kids through his partnership with Harlem Village Academy.
His career in activism can be traced to his commitment to equal representation in the media with the launch of Essence magazine and later Latina magazine, all with a belief in mind.
"Within this country we have four levels of power," Lewis said. "You have presidency, legislative, judiciary, and then you have the press. The media plays a very important part in making sure that your story, your interests are told. It's important that these stories be told to demonstrate what's happening."
Lewis is a huge advocate for the use of social media to elevate those stories that are normally suppressed. Even after his years of marching and demonstrating, the entrepreneur believes activism is a long game and as technology changes, the community must utilize all resources to bring awareness about issues oppressed people are facing.