URBAN AGENDA: Eviction prevention is good housing policy
10/6/2016, 1:45 p.m.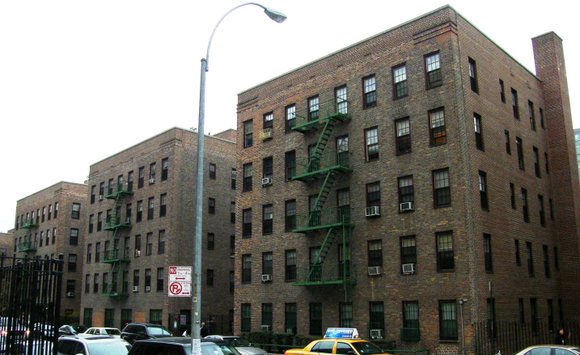 Fifty-seven years ago, the Supreme Court upheld providing counsel in criminal proceedings as a constitutional right: when life and liberty interests were at stake, the court's Gideon v. Wainwright ruling held that individuals were entitled to a court-appointed attorney if they could not afford legal representation on their own. While it's debatable whether the current criminal legal systems across this country properly implement the principles of due process and justice Gideon v. Wainwright embodied, we have come a far way toward ensuring individuals a fairer trial and a fairer fight no matter their income.
Losing a home is not the same as losing one's liberty – being sent to jail – but it can feel awfully close. And the cascading consequences of eviction for an individual or family can seem really similar to those that can result from a criminal conviction. They are widely felt: tenants are ordered evicted in this City every single day courts are in session. This almost always happens after they appear without counsel and attempt to fight for their homes against landlords who are represented by seasoned attorneys. The playing field is in no way close to even.

We've known about this unfair system and its tragic results for some time, and have tried various ways to attack it – even bringing a case in New York State Supreme Court. But the problem continues, and in this time of ever-widening social and economic inequality, it is spiraling out of control. Rental costs far outpace households' economic gains these past few years. Even the good news coming out of the recent U.S. Census report has to be put in proper context. The report found that New York City household incomes rose by 5.1 percent in 2015, to $55,752, and the poverty rate also dipped. But these two glimmers of economic hope must be squared with the fact that the 2015 median rent is 10 percent higher than it was in 2008 before the financial crisis hit.
Thankfully, help may be on the way. Supporters of a bill that would provide free legal counsel to low-income tenants in civil eviction proceedings are invoking Gideon v. Wainwright to call for an equivalent standard in New York City Housing Court. The bill is now before the City Council. They should pass it without further ado. Any qualms the Mayor's office may have about funding the bill should be resolved. Eviction prevention is good housing policy, even more important than building new low income apartments. And allowing people to remain in the apartments and neighborhoods they call home is both right and fair.
The legislation before the Council would vastly improve upon initiatives rolled out in 2014 by the de Blasio Administration that created new and expanded existing legal services for lower-income tenants facing eviction proceedings and other housing-related legal matters. These initiatives have shown results: 27 percent of New Yorkers who appear in Housing Court are now represented by an attorney, according to a report this year by the NYC Office of Civil Justice. Compare that to 2013 when, according to the same report, only one percent of tenants in eviction proceedings were represented by an attorney while their landlord counterparts had lawyers in 99 percent of the cases. As important, from 2014 when legal services were increased to 2015, citywide evictions were down by 18 percent.