UPDATE: In the wake of Hurricane Matthew, Caribbean-Americans express worry
Clifford Michel | 10/7/2016, 11:05 a.m.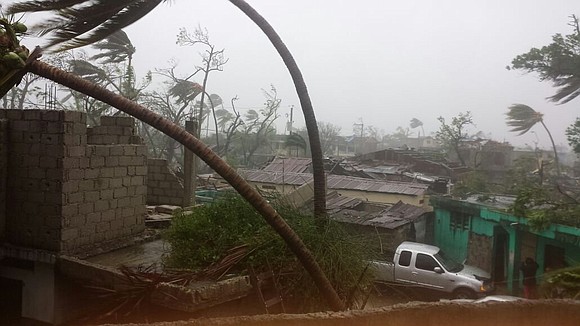 Up from the 11 deaths originally reported, more than 300 people in Haiti have died due to the wrath of Hurricane Matthew, Haitian officials say.
The storm also tore through Jamaica, Cuba, and the Bahamas, but has caused considerably less damage in those countries.
The storm caused flash-floods and mudslides. Officials in Haiti said that many homes have been damaged or destroyed, although it is difficult, officials say, to provide a concrete measure of the damage. Most of the deaths in Haiti occurred in the country's southern coast, which is occupied with towns and fishing villages.
Officials and aid workers are still tallying the death toll. Previously, government officials were unable to reach the southern part of the country due to damaged bridges and phone lines.
"This a very, very partial assessment of the damage and death," said Annick Joseph, Haiti's interior minister, at a press conference on Thursday.
The disaster comes six years after the country was devastated by a massive earthquake that killed 200,000 people and left thousands living in tents.
Sergine Regnier, a 22-year-old Haitian-American student at Brooklyn College, told The Amsterdam News earlier this week that hearing about the storm made her think about the 2010 earthquake and Hurricane Jeanne, which struck Haiti in 2004.
"I had flashbacks about how many lives were lost and changed forever," said Regnier, whose family lives in the north part of Haiti and was largely unaffected by the storm.
The tropical storm, with 145 mph winds, is now in Florida where hundreds of thousands of residents are without any power and has claimed one life so far.
Florida Governor Rick Scott called the hurricane a "monster" and urged Floridians to evacuate yesterday.
"There's no reason to take a chance," Scott said. "It just doesn't make any sense."