Real reason Republicans are ditching Trump? It's white women
By Dorothy A. Brown | 10/9/2016, 8:35 a.m.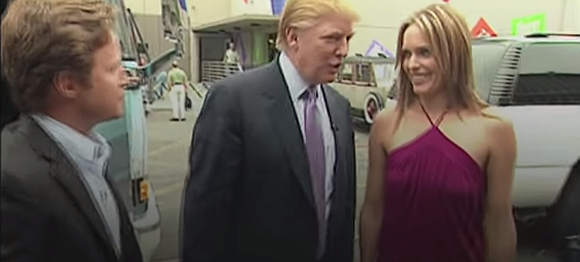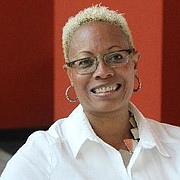 Editor's note: Dorothy A. Brown is a professor of law at Emory University. The opinions expressed in this commentary are hers.
(CNN) -- On Friday the world saw and heard a video in which Republican presidential nominee Donald Trump and then-co-host of "Access Hollywood" Billy Bush denigrated women in the most repulsive terms.
But it was so much worse than that. Donald Trump admitted sexually assaulting women when he said: "I just start kissing them. ... I don't even wait." He went on: "And when you're a star, they let you do it," Trump says. "You can do anything."
"Whatever you want" was Billy' Bush's response. "Grab them by the p---y," Trump continues. "You can do anything."
Now several Republican members of the House and Senators John McCain of Arizona, Mike Crapo of Idaho and Kelly Ayotte of New Hampshire have withdrawn their support of Donald Trump's candidacy. Many others are falling all over themselves to denounce him.
As a woman, I'm furious at the vile things Trump confessed to doing, and at Billy Bush's enabling laughter. Outraged.
But I'm even angrier at the Republicans who are only now pulling their support for this repellent candidate. Why only now?
I need hardly recount the long list of offensive things that Donald Trump has said -- and that we've seen on video -- that passed through the news cycle without the same Republican response.
A sampling: We have video of Trump telling CNN's Jake Tapper that an Indiana-born judge should be disqualified from hearing the Trump University lawsuit because of his Mexican heritage. We have lots of instances of Trump telling us President Obama, our country's first black president, was not an American citizen and that he made him show his papers.
We have Trump calling for a ban on all Muslims' travel to the United States.
Friday, Donald Trump told us that the Central Park Five were guilty. The Central Park Five refers to a group of young males wrongly convicted in a brutal sexual assault of a white woman in 1989. The five -- four blacks and one Latino, mostly teenagers -- were exonerated by DNA evidence. There was a $41 million settlement compensating them for their convictions and imprisonment.
But Trump still called these citizens of our country -- wrongfully convicted, incarcerated and then exonerated by the American legal system -- guilty.
Where were Trump's new critics -- Rep. Jason Chaffetz, or Rep. Mike Coffman, or Utah Gov. Gary Herbert, or Sen. Crapo or Sen. Ayotte -- at any point during the year's long litany of outrages that preceded the release of this "Access Hollywood" videotape?
Chaffetz has couched his withdrawal of support from Donald Trump in the context of having a daughter. If he had only a son -- and not, as he does, a son and two daughters -- would he still support Donald Trump? Putting aside the obvious critique that we stop rape culture when we teach our sons and every other man that consent is the only thing, fathers cannot just care about sexual violence against women if they have daughters.