Boko Haram releases 21 Chibok girls to Nigerian government
Stephanie Busari, Jason Hanna and Faith Karimi, CNN | 10/13/2016, 1:05 p.m.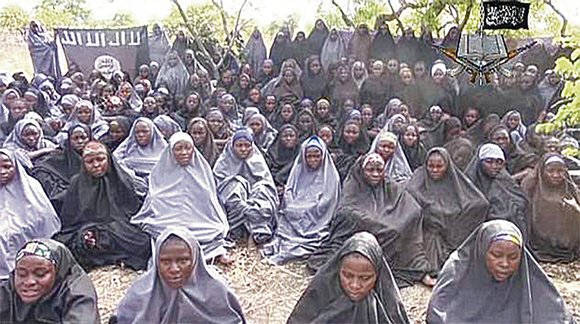 (CNN) -- Boko Haram militants handed over 21 Chibok schoolgirls to Nigerian authorities Thursday after a series of negotiations, Nigeria's government said, in the first mass release of any of the more than 200 girls and women kidnapped from their school two years ago.
The 21 former captives were freed at about 3 a.m. in the northeastern Nigerian town of Banki, near the border with Cameroon, a source close to the negotiations said on condition of anonymity.
They are said to have been among the 276 girls that Boko Haram militants herded from bed in the middle of the night at a school in Chibok in April 2014 -- a kidnapping that spurred global outrage.
As many as 57 girls escaped almost immediately, and one was found this spring. Just under 200 remain unaccounted for after Thursday's release.
The International Committee of the Red Cross and the Swiss government brokered the deal between the Islamist militant group and the Nigerian government, said Mallam Garba Shehu, spokesman for Nigerian President Muhammadu Buhari.
"Negotiations will continue," he said on Twitter.
Terms of Thursday's deal were not immediately announced, but no captive Boko Haram fighters were released in exchange for the girls, the source with knowledge of the negotiations said.
After their release, the girls went to meet with the governor of northeastern Nigeria's Borno state, and they will be taken to the central Nigerian city of Abuja, Borno officials said.
"We welcome reports ... of the negotiated release of 21 of our abducted #ChibokGirls today," the Nigeria-based #Chibokgirls campaign said in a statement Thursday. "Following this development, we trust that our government will continue to work to keep the safety, security, and well-being of the other girls a high priority.
"We further urge the international community to continue to support our government's effort to rescue all other abducted Nigerians, so that parents, the Chibok community, the nation, and the world can finally put an end to this nightmare once and for all."
#BringBackOurGirls
The 2014 kidnapping prompted global figures such as Pakistani education activist Malala Yousafzai and first lady Michelle Obama to support a #BringBackOurGirls campaign on social media.
Thursday's development comes after Boko Haram released a number of videos showing some of the kidnapped girls, including one video -- believed to have been recorded in December -- that CNN exclusively obtained in April.
Boko Haram aims to impose a stricter enforcement of Sharia law across Africa's most populous nation, which is split between a majority Muslim north and a mostly Christian south.
In previous videos from the militant group, its leader, Abubakar Shekau, demanded the release of Boko Haram fighters in exchange for the Chibok girls.
CNN's David McKenzie, Nima Elbagir and Ibrahim Sawab contributed to this report.