Brooklyn anti-gun violence activist killed in Miami shooting
MIKA BASSON | 10/13/2016, midnight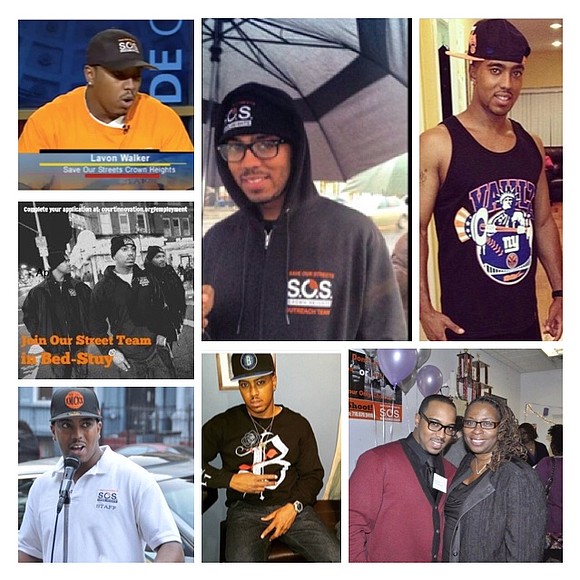 This past Sunday saw the death of Crown Heights anti-gun violence activist Lavon Walker, who was killed in Miami in an early morning shooting.
Lavon 'Boo' Walker, 30, who was visiting Miami on vacation, was shot outside a café at around 7 a.m. Sunday in the South Beach area of Miami. Walker was shot twice and was taken to Jackson Memorial Hospital, where he later succumbed to his wounds.
Walker was a founding member of the Brooklyn based Save Our Streets organization, which is committed to ending gun violence in Walker's beloved Crown Heights neighborhood. He was a beloved father, husband, community member and youth minister.
"To those who knew him, Walker was the type of guy who would risk his own life to save another person. We are all so much more deeply committed to ending gun violence in his name," said Amy Ellenbogen, Walker's colleague and Save Our Streets project director.
Friends and family of Walker have expressed their grief over the tragic shooting. "Lavon devoted his life to the Lord and that led him to saving lives in the community of Crown Heights," said Kenneth Edwards, who worked with Walker at Save Our Streets. "We send our condolences to his family and loved ones and will miss him forever. We will continue to do this work in his name," said Ellenbogen.
Walker, who left behind a wife and two sons, was a role model for the youth in his community. "His speeches resonated with young people instantaneously. Young people looked up to him," said Ellenbogen in an interview with the NY Daily News.
Walker is seen campaigning in the streets of Crown Heights in many videos. "Sixty-six shootings—that's too many shootings in Crown Heights. This should not be acceptable in our community," said Walker in a 2010 video. "We all stand here with one purpose and one goal to let the community know that shootings and killings are not acceptable."
"All of us are optimists that the plague of gun violence will come to an end, but situations like this are really heartbreaking," said Ellenbogen. "To us in the office, he was our heart. He was always smiling, cracking jokes and keeping us honest." According to a post on the Save Our Streets website, "He saw the vision for a violence-free Brooklyn."
Several persons of interest were taken into Miami police custody Tuesday. Police released all suspects after several hours of questioning. It was revealed that some of the suspects do have ties to New York. It remains unclear how many men police detained. "We're still trying to determine if they were involved. We may have to call some of those folks back in for interviews," said Miami Beach police spokesman Ernesto Rodriguez to the Miami Herald.