Longer lives for Kenyans, medical journal finds
Contributed | 10/13/2016, 9:22 a.m.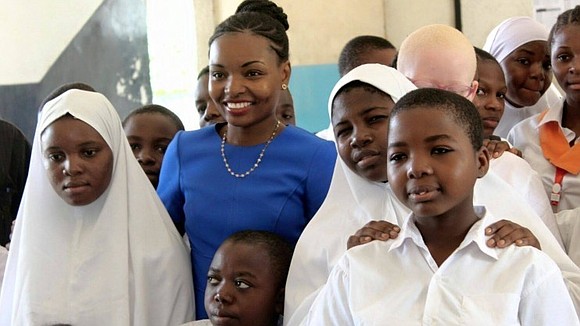 Life expectancy showed a slight uptick for Kenyans, according to a study prepared for the U.N. and its benchmark sustainable development goals. 
Better health raised the life expectancy of a child born last year in Kenya to 65, slightly more than their parents born in 1990, whose life expectancy was 62 years, the study by medical professionals found. 
During the "Global Burden of Diseases, Injuries and Risk Factors" study experts analyzed more than 300 diseases and injuries in 195 countries. Significantly, they found a slight drop in maternal deaths in Kenya, from 371 deaths per 100,000 live-births in 1990 to 338 in 2015. 
"While this reduction reveals some progress in reducing maternal death, the country falls behind many other East African nations in this regard," said professor Charles Shey Wiysonge. "Such progress is threatened by increasing numbers of people suffering from serious health challenges related to unsafe sex, childhood wasting and unsafe water sources." 
Wiysonge serves as professor of clinical epidemiology at the Faculty of Medicine and Health Sciences, Stellenbosch University, in Cape Town.
Many nations face significant health challenges despite advantages of income, education and low birth rates, he pointed out, whereas other countries without those advantages are seeing strong progress. 
In a related development, Kenya placed 97 on the Girls Opportunity Index, which appears in a new report titled "Every Last Girl" by the UK-based Save the Children. 
Rebeca Zakayo Gyumi, who successfully campaigned against child marriage in Tanzania, explained, "This report explores three key barriers that hold girls back and that we focus on in our work: child marriage; poor access to good-quality services, including good-quality health and education services; and girls' lack of voice in private and public spheres." 
She continued, "This report will enhance our ability to recognize and tackle barriers that stop girls being able to unleash their potential. By addressing these barriers we'll reach every last girl." 
Information about "Every Last Girl" can be downloaded from the internet at www.savethechildren.org Every Last Girl Report Final.pdf.