McDonald's workers file EEOC complaints alleging sexual harassment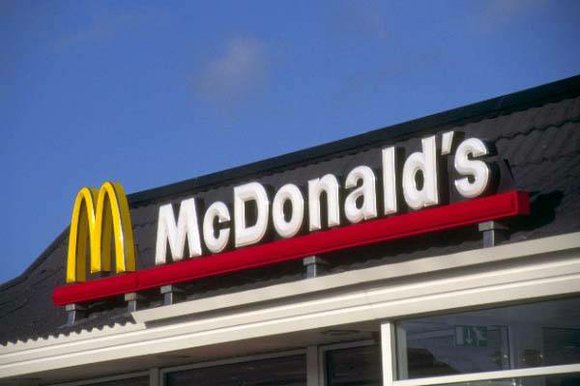 Women cooks and cashiers at McDonald's around the country have had enough.
Last week, women workers from McDonald's restaurants announced they had filed 15 federal complaints against the company with the Equal Employment Opportunity Commission. In the complaints, workers alleged that they contacted general managers and corporate staff about experiences of sexual harassment on the job, but the cries went unheard. In a few cases, workers said that managers retaliated against them for bringing the allegations up.
The complaints were filed at both corporate and franchise McDonald's stores. The workers are calling for the fast-food giant to enforce its zero-tolerance policy against sexual harassment, which is outlined in manuals distributed to franchisees.
In Flint, Mich., Cycei Monae said her supervisor verbally and physically harassed her daily. He allegedly rubbed his genitals against her, grabbed her and, according to the complaint, "complimented [her] on her body and said he wanted to 'do things' to her." Monae reported the behavior to her store manager and to a McDonald's corporate official, but nothing was done.
"McDonald's monitors everything we do—from how fast the drive-thru is moving, to how we fold our customers' bags. Yet when I filed a complaint against my shift manager for regularly sexually harassing me—which included him showing me a photo of his genitals—McDonald's had no response," said Monae in a statement. "I really needed that job and the money, and I considered remaining silent. But I believed McDonald's had my back and would be horrified by the way I was treated. I was wrong." Monae said the harassment led her to quit.
In another complaint, in Folsom, Calif., Kristi Maisenbach stated that her supervisor grabbed her breasts on multiple occasions and would intentionally rub himself up against her. Maisenbach also alleged that the same supervisor texted her offering $1,000 to perform a sex act on him. When she complained to the general manager, he responded by reducing her hours. That forced her to quit because she could no longer make ends meet working there.
"The lesson was clear: speak out and you'll face the punishment," said Maisenbach in a statement.
On top of the EEOC complaint, a new survey conducted by Hart Research Associates for Futures Without Violence, the National Partnership for Women and Families and the Ms. Foundation, showed that 40 percent of women fast-food workers experienced unwanted sexual behavior on the job. The survey also found that 42 percent of women in the fast-food industry who experienced unwanted sexual behavior felt forced to accept it because they couldn't afford to lose their jobs.
Among the 40 percent who experienced unwanted sexual behavior while working at McDonald's, 27 percent cited "sexual teasing, jokes, remarks or questions," 10 percent experienced "kissing, pinching, fondling or groping," and 2 percent were "sexually assaulted or raped."
U.S. Sen. Kirsten Gillibrand said that she hoped this survey would be a "wake-up call for the industry."
"Far too many women in the fast-food industry are facing sexual harassment in their place of work. The details outlined in the survey are unacceptable," said Gillibrand in a statement. "Most troubling is that fast-food workers face retaliation if they speak out about the abuse, leaving many to remain silent and put up with it out of fear of losing their jobs."