In the spirit of Attica, the incarcerated unite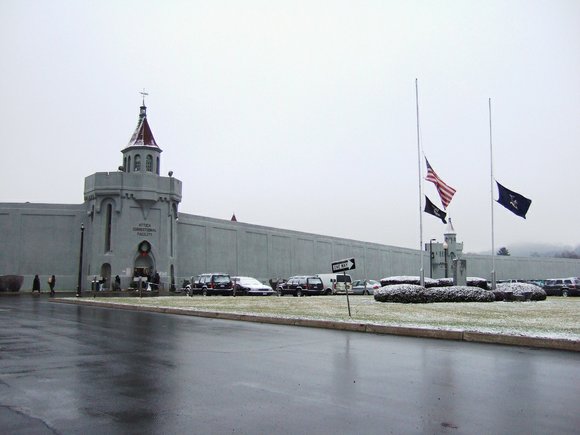 This past Sept. 9 marked the 45th anniversary of the prison uprising in Attica, N.Y. In 2016, the incarcerated are fighting for their rights once more.
Across the country, the Incarcerated Workers Organizing Committee, a project run by the Industrial Workers of the World, have led a nationwide strike against "prison slavery," looking to draw attention to the conditions of America's penitentiaries and jails. Since Sept. 9, incarcerated Americans have participated in work stoppages, hunger strikes and marches.
More than 72,000 incarcerated workers went on strike in 22 states and refused to work so others could profit from what's known as the prison industrial complex. From California to Michigan to Alabama, prisoners have called attention to their plight.
According to a report by the Solidarity Research Organization, each incarcerated worker in California alone generated more than $41,000 in annual revenue for the prison system, resulting in a $10,238 profit. In the 2014-15 fiscal year, California made $58 million in profit from prison labor.
"Personal feelings about crime aside, the interests of workers and the working class are bound together with the interests of prisoners," wrote Sean Swain in a blog post for the IWW. "In fact, those who truly would like to see crime diminish should work for prisoner-worker solidarity, empowering prisoners and expanding the labor market, widening opportunities and prosperity that pose as a real alternative to crime."
It appears some people are listening.
Last week, the U.S. Justice Department announced that it had opened a statewide investigation into the conditions in Alabama's prisons for men. Department officials said they'll focus on whether prisoners were protected from physical harm and sexual abuse at the hands of other prisoners, excessive force and staff sexual abuse by correctional officers and if prisoners were given safe and sanitary living conditions.
"The Constitution requires that prisons provide humane conditions of confinement," said Principal Deputy Assistant Attorney General Vanita Gupta, head of the Justice Department's Civil Rights Division, in a statement. "We hope to work cooperatively with the state of Alabama in conducting our inquiry and ensuring that the state's facilities keep prisoners safe from harm."
"Our obligation is to protect the civil rights of all citizens, including those who are incarcerated," added U.S. Attorney Joyce White Vance, of the Northern District of Alabama, in a statement.  "This investigation provides us with an opportunity to work collaboratively with the state of Alabama to assess current conditions and ensure constitutionally sufficient conditions exist for all prisoners."
The Justice Department's investigation will be conducted under the Civil Rights of Institutionalized Persons Act, which states that the department has the authority to investigate violations of prisoners' constitutional rights resulting from a systematic resistance to "full enjoyment of such rights."
Some prisoners at the William C. Holman Correctional Facility in Atmore, Ala., appear to have some friends among corrections officers. On Sept. 24, several corrections officers assigned to third-shift duty—in solidarity with the prisoners—didn't report to work. Prisoners went on strike Sept. 9, calling prison labor a form of slavery.
But every action has an equal reaction.
In early September, workers at the Kinross Correctional Facility in Michigan refused to report to their assignments in the laundry, maintenance, kitchen and yard work areas. Officials responded by restricting inmates' meals.
In Ohio, state penitentiary inmate Siddique Hasan faces disciplinary charges for participating in an interview for a National Public Radio show called "On Point with Tom Ashbrook," in which he discussed incarcerated workers' rights. He's charged with "unauthorized use of telephone or violation of mail and visiting rules" and was slated to go before the Rules Infraction Board earlier this week.