Mom dies of broken heart: Venida Browder, Kalief's mother, dead at 63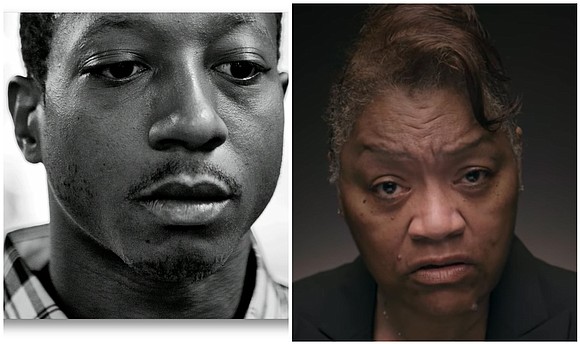 "I miss my son. I miss him so much."
Those were the last words spoken by Venida Browder in a video interview conducted by The Marshall Project, a nonprofit news organization that focuses on criminal justice. Browder was talking about her son, Kalief, who became a representative for the ills of the criminal justice system after being one of its victims.
Sixteen months after Kalief hanged himself with an air conditioning cord, Venida died of a heart attack at St. Barnabas Hospital in the Bronx. She was 63.
In May 2010, officers threw Kalief—who was 16 at the time—in jail after another teen accused him of stealing his backpack. When Kalief couldn't make the $3,000 bail, he was sent to Rikers Island. He ended up staying there for three years, spending 400 days in solitary confinement and dealing with beatings from inmates and guards before the charges were dropped.
Kalief became an advocate for prison reform and publicly spoke out against solitary confinement before ultimately taking his own life.
Venida's lawyer, Paul Prestia, told the New York Daily News that she died "of a broken heart."
"Venida Browder was a loving mother who fought tirelessly for justice," said New York City Council Speaker Melissa Mark-Viverito in a statement. "Despite the city failing her and Kalief, she firmly believed that we could work to create a more fair and just system. She was a champion of criminal justice reform. Venida was a woman of immense courage and boundless optimism. When you were with her, it was impossible to not feel hopeful about a better future. It is now up to us to continue her work. My deepest condolences to the Browder family."
When the AmNews contacted the city for a response to the news, we were directed to a statement New York City Mayor Bill de Blasio issued on his Facebook page.
"Kalief and Venida Browder were extraordinarily brave," wrote the mayor. "They fought for change until the very ends of their lives. Our mission as a government, my mission as Mayor, is to never forget that this family was unnecessarily ripped apart by the system and to change that system forever."
De Blasio also said that while these deaths were tragic, Kalief's death eventually resulted in something good.
"People need to know that Kalief Browder shouldn't have died, but he didn't die in vain," de Blasio wrote. "His death has helped to end the very thing that caused him so much suffering. We have stopped solitary confinement for people younger than 21. We have real reforms in place to treat young people in our jails as individuals with promise in need of rehabilitation and not punishment, and we are ending the culture of violence in our jails and have seen a reduction in violent incidents."
When the AmNews asked a city representative if the de Blasio administration felt there was any moral obligation to assist the Browder family in any way, the response was, "The de Blasio administration has a moral obligation to New York City to make our jails rehabilitative, safe and secure. That's why we've taken steps to dramatically reduce punitive segregation—including completely ending punitive segregation for all inmates 21 and under—and created alternatives to punitive segregation with increased programming and services and increased training for officers.