Sheryl Lee Ralph joins cast of 'Wicked'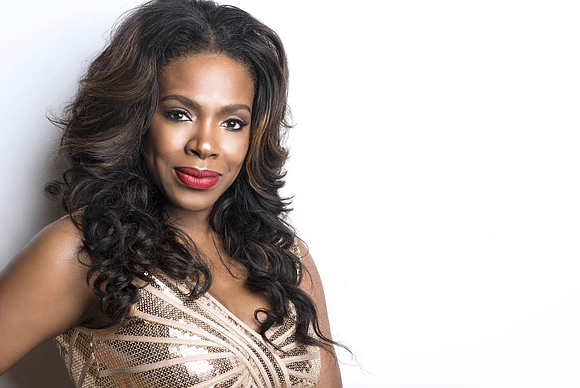 The elite of the film, television, political, sports and beauty world came out to salute the honorees at the second annual Women of Excellence Salute Awards, presented by African-American Women in Cinema, Oct. 13, at Morgan Stanley in the heart of Times Square in New York City. Honorees were Carol Ann Shine, Moikgantsi Kgama, Connie Delaigle, Neema Barnette, Josie Thomas and Nneka Onuorah. The evening was hosted by Yonathan Elias, who kicked off the evening by introducing violinist extraordinaire, Yut. Esteemed attendees included AAWIC/WES founder Terra Renee, who produced the evening, New York City Council Member Jumanne D. Williams, Reed McCants, State Sen. Leroy Comrie, award-winning actress Tonya Pinkins, retired award-winning newscaster Brenda Blackmon, former Miss America Suzette Charles, celebrity journalist Flo Anthony and restaurateur Melba Wilson. The festivities were sponsored by Avant Garde, The C2G Group at Morgan Stanley, O'Reilly Family Foundation, CBS, Lancome, TD Bank, Bergdorf Goodman and Women Connect 4 Good, among others.
TV One congratulated Cathy Hughes, founder and chairperson of its parent company, Radio One, Inc., as the new namesake for Howard University's School of Communications. In honor of her lifetime commitment to excellence in the media industry and the impressive accolade, TV One saluted Hughes with an integrated cross-platform congratulatory promotion consisting of on-air and online announcements and special programming, including the premiere of "Cathy Hughes, One on One: A News One Special," hosted by Roland S. Martin.
Sheryl Lee Ralph, who was Tony-nominated for her performance as Deena Jones in the original company of the award-winning musical "Dreamgirls," will join the cast of the hit Broadway musical "Wicked" next month. Beginning Nov. 1, Ralph will step into the role of Madame Morrible. She succeeds Tony winner Judy Kaye, who will appear in her final performance Oct. 30.
Oct. 17, A24 Films, in partnership with the African-American Film Critics Association, hosted a private screening of the new film "Moonlight" at Regal Atlantic Station in Atlanta. Writer/director Barry Jenkins was in attendance, along with cast members Naomie Harris, Janelle Monae and Trevante Rhodes. The evening began with a cocktail reception, followed by welcome remarks from AAFCA President Gil Robertson. The film opens Oct. 21 in New York and Los Angeles and on Oct. 28 in Atlanta. "Moonlight" opens everywhere Nov. 4.
Prominent New York City Council Member and District Leader Robert E. Cornegy Jr. is celebrating his birthday, Thursday, Oct. 20, with a masquerade birthday ball at the Brooklyn Hotel. The event promises to be a special evening of cocktails, music, dinner and dancing.