WNBA finals go to a deciding fifth game
Lois Elfman | 10/20/2016, 10:09 a.m.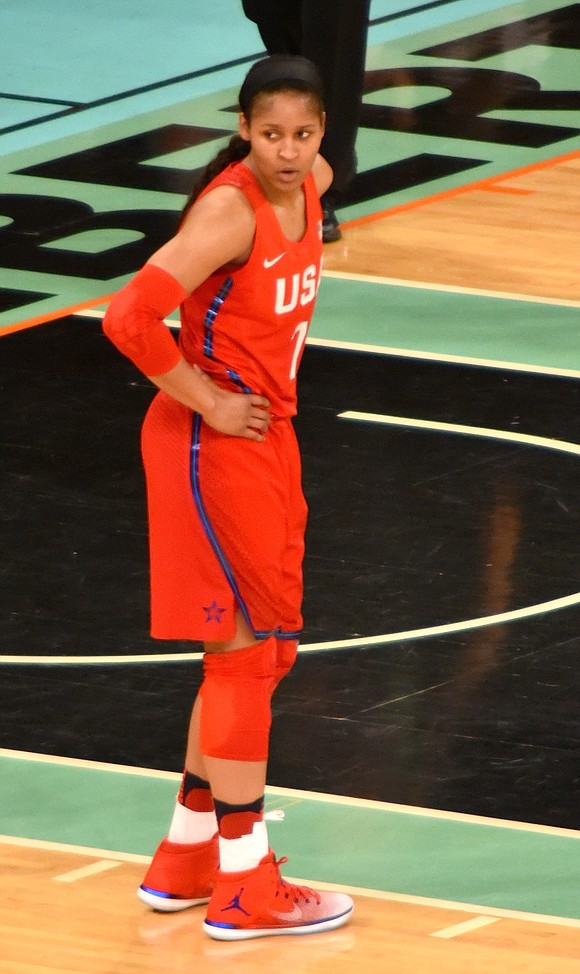 The Los Angeles Sparks, playing in its first WNBA Finals since 2003 and pursuing its first WNBA championship since 2002, was up two games to one against three-time and defending champions, the Minnesota Lynx. Playing on home court, the Sparks, led by Candace Parker and league MVP Nneka Ogwumike, started in determined fashion, but ultimately fell to the Lynx 85-79, forcing a fifth and deciding game in Minnesota tonight. 
"I felt like we weren't getting stops, and then we had a couple of slip-ups when it came to handling the ball at the end," said Ogwumike, who was held to just 11 points. "We matched up all right, but we need to be more aggressive, and I think that's kind of what got us down in those times in the second half." 
Parker, who had been a force in game three, had just 14 points and played tense. "They killed us on the boards and second chance points," said Parker. "I had three rebounds. There's a lot of things that we could have done better and we should've, but we were still in the game at the end and we just have to make plays." 
Although the Lynx were without post player Janel McCarville (a member of the New York Liberty from 2007 to 2010) because of back spasms, Maya Moore made up for her absence with aggressive offensive and defensive play. She finished the game with 31 points, nine rebounds, five assists and three steals. 
"When the game just starts and you're trying to figure out what's this game going to look like, I knew we were going to fight," Moore said. "If we were going down, we were going out fighting, and we were able to bounce back and match their runs. … Every possession was so crucial in this game, and we just made more of them." 
The top scorer for the Sparks was reserve guard Chelsea Gray, who scored 20 points. Starting guard Kristi Toliver contributed 15 points, but spent time on the bench after getting into foul trouble early in the first half. 
"Obviously, it's been a great series, lots of ups and downs, and two great teams battling it out," said Lynx guard Lindsay Whalen, who made crucial buckets. "There will definitely be a lot of energy for both sides Thursday."