Outrage after Bronx woman shot by police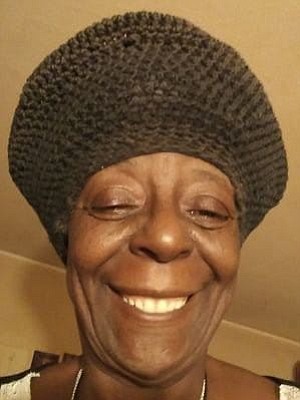 Bronx resident Deborah Danner has been added to a long list of Black people fatally shot by law enforcement as the NYPD is admitting it failed.
The shooting took place Tuesday night on Pugsley Avenue in Castle Hill. Law enforcement officials said officers responded to a 911 call about Danner, 66, who was acting irrationally. Allegedly armed with scissors, she was convinced by an officer in her seventh-floor apartment to put them down before allegedly picking up a baseball bat.
Danner allegedly tried to hit NYPD Sgt. Hugh Barry, who in return fired two shots into her torso. She was taken to Jacobi Medical Center, where she died.
Suffering from mental illness, Danner lived alone. Police had been called to her apartment in the past and took her to the hospital with no problems. On the night of her death, Danner's sister called police to take her to the hospital as she had in the past.
Barry had a Taser and did not use it, nor did he use training on how to de-escalate situations. He has been stripped of his badge and gun and placed on modified assignment pending an investigation.
Danner's killing is being compared to the 1984 police killing of Eleanor Bumpurs in the Bronx. In that case, officers were sent to Bumpurs' home to issue her an eviction notice. An emotionally disturbed Bumpurs threatened to throw boiling lye on officers and had a knife. She was fatally shot twice by officers after they broke in.
Protest in the aftermath of Danne's shooting have ensued. Reports indicate that dozens of protesters have marched through Castle Hill with signs. Members of Black Lives Matter and NYC Shut it Down have joined the demonstrations.
In a joint statement, Assemblyman Charles Barron and Council Member Inez Barron labeled the shooting a crime. 
"This is a clear case of a senseless use of excessive deadly force. However, as we have experienced in New York and across the nation, when it comes to Black people, police can kill us with impunity, an exemption from punishment or consequences. This officer should be indicted, convicted and sent to jail for the rest of his life," they said.
Bronx Borough President Ruben Diaz Jr. called the shooting "unacceptable" and made a detailed comparison between Danner and Bumpurs.
"Tonight's incident is all too reminiscent of the case of Eleanor Bumpurs and a much darker time for this city and this nation in terms of police/community relations," he said. "Hasn't anything changed over the last 32 years?"
The Rev. Al Sharpton also compared Danner to Bumpurs, calling the shooting "atrocious." He called for an overhaul in police training and a review of those qualified to become police officers.
"We cannot return to a city of Eleanor Bumpurs-type shootings that we fought many years ago in the same borough," he said. "The Mayor and Commissioner O'Neill should meet with those working to remedy this for years. Commissioner O'Neill's statements were good and responsible but should be the beginning of the overhaul and systemic change, not the conclusion of this case."