Racism in medicine: An 'open secret'
Jacqueline Howard CNN | 10/26/2016, 6:09 p.m.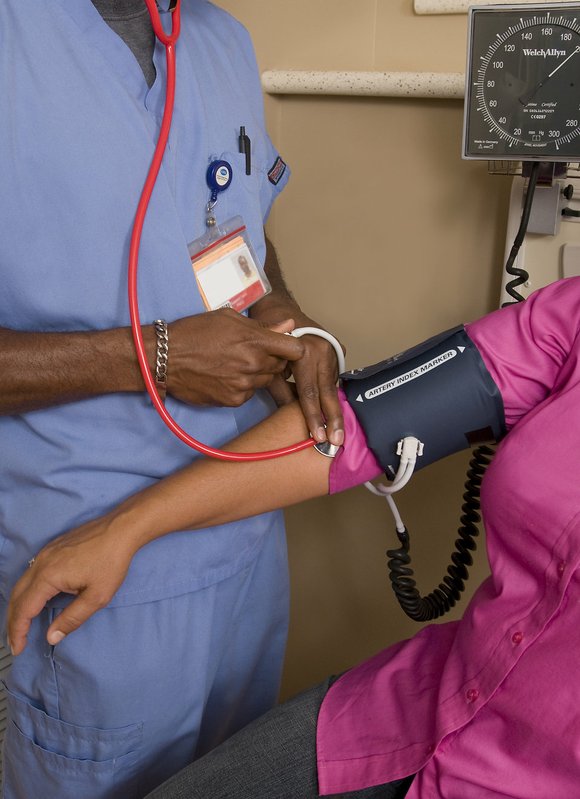 In the new paper, the researchers recommended that discussions about discrimination should be introduced early in medical training, and institutions should develop procedures for how discrimination should be addressed at trainee, faculty, staff and hospital administration levels.
Task forces could be developed to create institutional policies on how to interact with patients who discriminate against providers, the researchers recommended.
"Because these things come up in the heat of the moment, we really need to prepare people so they're ready to handle it no matter what the situation may be," said Dr. Rebecca Blankenburg, a clinical associate professor of pediatrics at Stanford School of Medicine and a co-author of the new paper.
"What we were really struck by was that everyone has at least experienced discrimination or witnessed discrimination, so even if they aren't the one being discriminated against, we all need tools," she said. "There are some papers that look at faculty or staff discrimination, but to specifically look at how patients and families discriminate against providers, this is the first of its kind."
One of medicine's 'open secrets'
In addition to the survey, Whitgob and her colleagues interviewed 13 pediatric faculty members at Stanford University about discrimination and how they would respond to clinical scenarios of families discriminating against doctors.
The researchers analyzed the interview transcripts, comparing them with each other and identifying trends in responses. Whitgob said their findings could translate to the rest of the medical field.
"A lot of foreign medical graduates had stories about their accents and being discriminated against," she said. "Other stories were from people who were Latino, but they didn't have Hispanic last names, and they heard from their own patients about other Latino providers, like, 'Oh, I don't want those kind to take care of me.' So being stuck in that position where you are 'those kind' but the patients don't know, you almost hear worse comments because they don't know who they're talking to."
Whitgob also conducted an extensive literature review to determine whether any existing research offered guidance on how doctors or hospitals should address discrimination.
Although hospitals have policies about staff members discriminating against each other, many lack policies about patients discriminating against staff, she said.
Additionally, the American Medical Association said in an email to CNN that its Code of Medical Ethics doesn't specifically address discrimination against doctors by patients, but it does offer ethical guidance for disruptive behavior by patients (PDF).
The code recommends to "terminate the patient-physician relationship with a patient who uses derogatory language or acts in a prejudicial manner only if the patient will not modify the conduct. In such cases, the physician should arrange to transfer the patient's care."
Without any clearly defined policies or guidelines in place, some hospitals might put themselves at legal risk.
Law experts weigh in
In 2013, a neonatal nurse sued Hurley Medical Center in Flint, Michigan, claiming that she was reassigned when a man requested that no black people care for his baby. The nurse had been working at the hospital for 25 years.