Black Women's Roundtable kicks off nationwide Power of the Sister Vote campaign
MARIAH MONET | 10/27/2016, 10:18 a.m.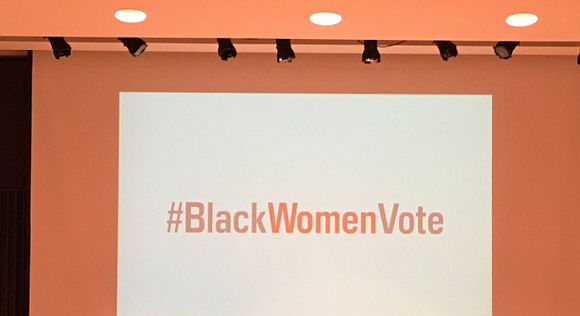 Black Women's Roundtable ignites the Power of the Sister Vote campaign to increase turnout among Black women on Election Day, Nov. 8.
The Black Women's Roundtable is an organization that aims to empower women and girls of color through voting, economic security and prosperity, quality education and the overall advancement of Black women. The Black Women's Roundtable is a chapter of the National Coalition on Black Civic Participation. These organizations have been at the forefront of encouraging voting in the Black community.
Black Women's Roundtable took the initiative by announcing its State of Emergency Power of the Sister Voter campaign to maximize both Black women and millennial voter turnout for the 2016 presidential election.
"Black women are a powerful force when it comes to getting our families and friends out to vote," said Melanie L. Campbell in a press release. Campbell is the president and CEO of the National Coalition on Black Civic Participation and convener of the Black Women's Roundtable Public Policy Network, and an advocate for issues affecting Black Women. "We are the 'secret sauce' to who gets elected to the White House, Congress, state and local elections."
Studies show Black women make up the majority of the African-American voting bloc. In both of President Obama's elections, Black women had the highest turnout rate. According to an assessment of data from the U.S. Census Bureau conducted by The Washington Post, Black women held a 74 percent voter turnout compared with 60 percent for Black men in the 2008 and 2012 elections.
"We encourage Black women to utilize our voting power and strength in a way that aligns with our agenda and our priorities," said Felicia Davis, director of the Building Green Initiative at Clark Atlanta University.
Davis has been working with the Black Women's Roundtable for more than 25 years. "We spend time trying to analyzing what issues Black women care about the most, including seeing a Black woman appointed to the Supreme Court," she said.
According to surveys conducted by the Black Women's Roundtable and Essence, for Black women millennials, the top issues are criminal justice (45 percent), college affordability (40 percent), affordable health care (40 percent) and living wage jobs (39 percent). The study also found that Black women voters indicated that they are "increasingly concerned about the impact of the 2016 presidential election."
In addition to their crusade to increase voter participation, this campaign will also tackle voter suppression, which is a key concern in minority communities across the country according to the Black Women's Roundtable data.
Alyssa Canty, convener of Black Youth Vote and the Black Women's Roundtable, North Carolina, says that the previous North Carolina ID voters' law made it difficult for college students to access polling locations.
"After the laws were [changed], many counties had [the] opportunity to extend early voting that chose not to," said Canty. "North Carolina Central University, a historically Black college voting site, is going to open seven days later than it starts, making it harder for Black students to vote. In North Carolina, it is critical for Black men and women to vote on the national and local level because we currently don't have much representation in politics."
"This is the first election in eight years without a Black person at the top of the ticket," said the convener of Ohio Unity Coalition and secretary-treasurer, Petee Talley, in a press release. "Further, we do not have the full protection of the Voting Rights Act, and our aim is to not only turn out the Black vote in record numbers in the state of Ohio, but to ensure that every vote is protected and counted."
For more information, visit www.ncbcp.org.