Elder of the Five Percenters, Abu Shahid, returns to the essence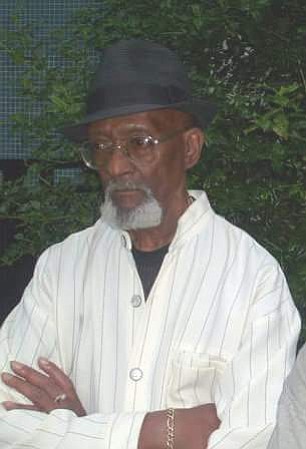 Many locals were saddened by the news that Brother Abu Shahid had joined the ancestors Wednesday, Sept. 28, at his Pittsburg, Pa. home. He was 85 years of age.
Born John Charles Brooks, April 25, 1931, in New York City, he spent his formative years on 104th Street near Fifth Avenue, 115th Street and Lenox Avenue and 141st Street and Amsterdam Avenue, before enlisting in the U.S. Army in 1956.
After his discharge from military service in 1958, he became known as John 37X after joining the Nation of Islam's Temple #7 in Harlem (102 W.116th St.), where Malcolm X was minister.
"Malcolm X was talking stand on your own two feet, protect your community and protect your woman," Shahid recalled a couple of years ago.
He studied under Malcolm X, attending Fruit of Islam classes each Monday. He also practiced martial arts and eventually became one of the elite Advanced Fruit of Islam. He got acquainted with Brother Clarence 13X (later known as Allah, the Father) in early 1960, and they would bring about significant social change together.
"We did security for Malcolm X here, and when he traveled abroad, and for Elijah Muhammad and Muhammad Ali when they came to New York," he recalled. "The Father left the NOI [September '63] because of personal reasons, and I left shortly thereafter [Spring '64], when Malcolm and Elijah had a beef. Wasn't no mass exodus. We loved both of them."
They were joined by brothers Justice [James 109X] and Ebeka [Rasul Rafiq], and the four men focused on educating local youths. Their organization eventually became known as the Five Percenters.
Shahid became recognized as "The Father of Pelan," the first Five Percenter to start teaching the then newly found knowledge of self among Bronx (Pelan) youth.
His wife Carmen left the NOI with him and became the first Earth (female Five Percenter), and their son, Little Shahid, is the first child born in the Five Percenters.
Shahid continued teaching for many years until around Allah's June 13, 1969, assassination in Harlem.
He later admitted getting caught up on drugs and being incarcerated for a number of years, before relocating to Pittsburg, Pa., where his mother had taken him when he was 14 years old.
He resurfaced in Harlem during the mid-90s, sharing his wealth of knowledge with anyone who would lend an ear. In Pittsburg he established the Universal Street Academy during the late 1990s and hosted a weekly public access show there as well.
He'd open with, "My righteous name is Malik Abu Shahid Shamazz El Shabazz Amiz Allah. I'm known as Abu Shahid, the Father's Brown Seed and the Elder of the Nation of Gods and Earths."
For the past decade-plus, he regularly attended the Five Percenters annual Show and Prove each June and drew much attention at their 50th anniversary in October 2014.
Shahid's life experiences can be read in his book, "The Naked Truth: From the Goal Mind of Abu Shahid."