The Global Entry program and TSA pre-check
Megan Pinckney | 10/27/2016, 9:56 a.m.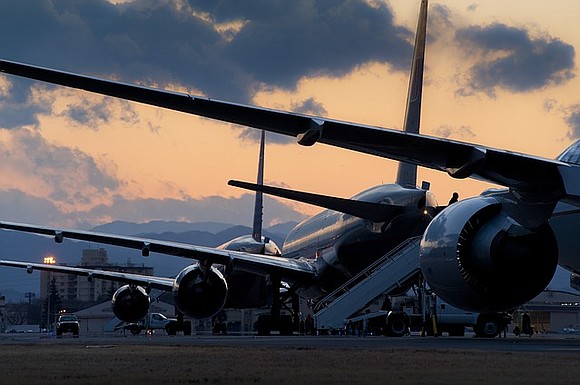 Global Entry perks aren't limited to travelers who fly. Members are given a Global Entry card that can be used at land and seaports to get back into the United States. However, these cards are not accepted at the kiosks.
All Global Entry members are given access to TSA pre-check. This program allows pre-screened travelers to expedite their security check. To receive pre-check, you'll simply enter your known traveler number, located on your Global Entry card, when purchasing a ticket from any participating airlines, which are most major airlines. To save time and the hassle of remembering to enter your number each time, simply add it to your frequent flyer program. This number allows the Transportation Security Administration's secure flight system to verify that you are a legitimate CBP trusted traveler.
How do I become a member of the Global Entry Program?
Becoming a member of the Global Entry program is relatively easy. First you'll create a Global Online Enrollment System account. Then you'll pay a non-refundable $100 fee before completing an application that can take anywhere between 20 and 30 minutes. Once completed, a Customs and Border Protection officer will review that application, approving or denying it. If approved, you will be instructed to schedule a mandatory in person interview at a Global Entry Program Enrollment Center (there is one located in John F. Kennedy Airport), where you'll need to bring your passport and one other form of identification.
When I signed up three years ago, it took almost two months for me to get an in-person interview. But with nearly 50,000 people a month signing up for the program, I bet that is still the case. If you want to join the program for a specific trip, be sure to give yourself more than enough time to go through the process.
Citizens of the United States, as well as Colombia, the United Kingdom, Germany, the Netherlands, Panama, Singapore, South Korea and Mexico are all eligible for the program.
You can become ineligible if you have been convicted of a criminal offense, have pending charges or warrants (including Driving Under the Influence) or have been found in violation of any customs, immigration or agricultural regulations or laws in any country.
It doesn't matter if you travel once a week for work, or a couple of times a year for the holidays. Becoming a Global Entry Program member should be one of your travel priorities.
For more information, visit goes-app.cbp.dhs.gov/goes/jsp/login.jsp.