Harlem's MLK Park reconstruction begins
10/27/2016, 10:46 a.m.
Picking up shovels, elected officials, activists, residents and those from Quennell Rothschild & Partners, the landscape architects for the project, lauded the Harlem groundbreaking of Martin Luther King Park on Malcolm X Boulevard between 113th and 114th streets.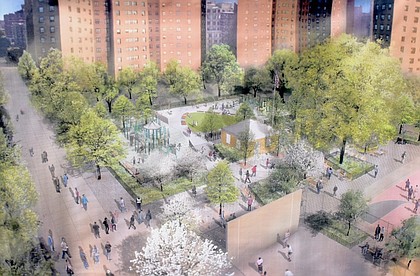 At the ceremony, Parks Commissioner Mitchell Silver announced that the park will be benefiting from a $5 million reconstruction. The project is part of the Community Parks Initiative.