Self-healing and wellness news
Renee Minus White | 10/27/2016, 11:11 a.m.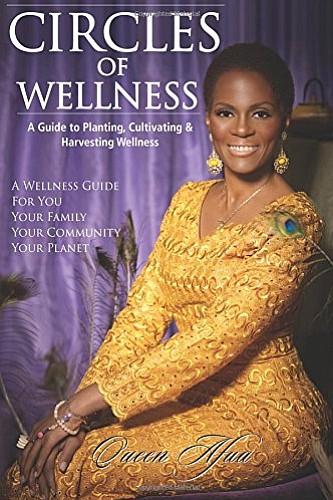 Bestselling author Queen Afua is an internationally renowned and devoted wellness advocate. On Saturday, Oct. 29, 2016, from 2 p.m. to 6 p.m., Sacred Woman US presents the Sacred Woman Program launch and VIPO Reception. Admission is free with your RSVP to SacredWomanLaunch.eventbrite.com. The event will be held at the National Black Theatre (Temple Room), located at 2031 5th Ave., New York, N.Y.
Queen Afua is a holistic health practitioner, colonic therapist, yoga instructor and fasting specialist. With more than 40 years of experience, she has lectured globally, served as a consultant to NASA and provided lifestyle coaching to celebrities. Based in Brooklyn, N.Y., Queen Afua has developed wellness programs that have been clinically and internationally hailed. She believes "health care is self-care."
Joining this type of program is life-changing, especially if you are feeling depressed and life isn't going your way. This editor has witnessed one of her sessions, at which one woman asked for the right partner for marriage and to have children. Today, this woman is happily married with healthy children and a career. You never know what can turn your life around. Sometimes sitting in a group, telling your story and meditating with others who are wishing you wellness and success helps. It was an amazing, yet humbling experience.
"Queen Afua has clearly established herself as the mother architect of healing," said Iyanla Vanzant.
"Just when I thought I was all alone, I found myself walking with a group of conscious women who were taking sacred steps and speaking sacred words," commented Erykah Badu. "We were on our way to Queen Afua's Global Sacred Woman Village."
"Queen Afua's works represent the first step to self-healing, a template for healing, clear thinking, forgiveness and release," affirmed Dr. Bernadette L. Sheridan. "Yes, it is possible for holistic strategies and mainstream medicine to align."
A pioneer in the green foods movement, Queen Afua is the author of six books, the creator of the Heal Thyself product line, and CEO of the Queen Afua Wellness Institute. She has devoted her life to fighting the overwhelmingly high rates of hysterectomies, fibroids, hypertension and other diseases by teaching people how to understand and utilize the power of food, self-care and holistic healthy choices as an empowering lifestyle.
Queen Afua has inspired more than 1,000,000 women, men and children throughout the United States and the Virgin Islands, Canada, the Caribbean and Europe. The principle objective at the Queen Afua Wellness University is to provide nourishment for the mind, body and spirit.
For more information, visit www.queenafua.com.