As for-profit college enrollment climbs, Blacks graduate with more debt
Borrowers face over $125 million in unnecessary interest charges
Charlene Crowell (NNPA Newswire Columnist) | 10/31/2016, 1:59 p.m.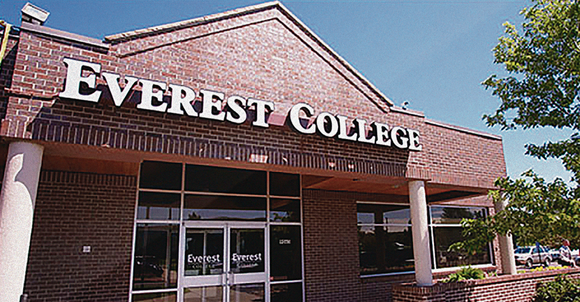 Earlier this year the Center for Responsible Lending joined with the National Consumer Law Center in calling for the Department of Justice to take actions to ensure racial justice in student loan lending.
"For nearly a decade, the Department of Education has known that student debt impacts borrowers of color differently from white borrowers. Yet in that decade, the Department has failed to take sufficient steps to ameliorate the disproportionately negative impact on borrowers of color, or even to conduct further research to discover the causes or the extent of disparities," wrote the advocates."
"We call on the Department to collect and release the data necessary to learn the true extent of the impact of student debt on communities of color," the coalition continued, "and to work with borrower and consumer advocates to ensure that student loans are a tool for economic advancement and not economic devastation for borrowers of color."
Four years after graduating, nearly half of Black graduates – 48 percent – owe more on their federal undergraduate loans than they did at graduation, says Brookings. By comparison, only 17 percent of White undergrads owed more debt.
Federal law, however, provides some recourse. Borrowers who have defaulted on their student loans are federally guaranteed the right to be given a chance to get out of default and back on track. The process, includes making a series of income-based payments that take into account income and family size.
Secondly, student loan borrowers who have encountered problems with their servicers or related debt collectors can and should bring their concerns to the attention of the CFPB. Complaints may be mailed, faxed or filed online, including all supporting documentation. An advantage to the online filing is that a complaint number will be assigned that enables consumers to check on the status of their complaint at any time.
Beyond the portal to file a student loan complaint, CFPB accepts consumers' questions weekdays from 8am until 8pm Eastern Time at its toll-free number: (855) 411-CFPB (855) 411-2372.
"Federal financial aid policy alone cannot solve these problems," concludes the Brookings report, "but neither can it ignore the challenges facing students of color who disproportionately bear the burden of student debt."