Labor Day road trip tips
Otis R. Taylor Jr. | 9/1/2016, 3:53 p.m.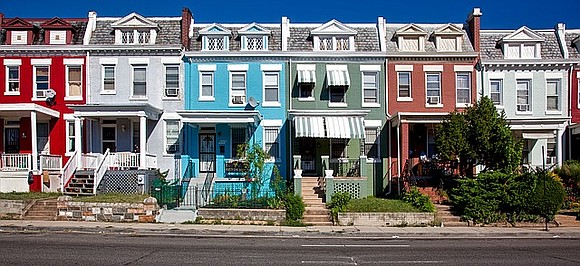 My parents thought they were slick.
We had been staying at great-grandmother's small house in Warsaw, Va., where in the front room a relative called Brother slept. When we lived in New Jersey, I always looked forward to our family road trips to the small town of less than 2,000 residents.
Stray cats roamed freely. Seashells were as plentiful as rocks in the dirt driveway and you could taste the salt from the Atlantic in the air on humid summer afternoons. I played catch with my older cousins, chasing balls that rolled underneath cars propped on cinderblocks.
As a kid I loved visiting Grandma Aida, whose country accent I always had trouble understanding. I was just as confused at why the saliva she spit into the can she always carried was brown.
The night my parents thought they were slick, I had just been tucked into the bottom bunk in the skinny room my cousins shared, when they decided they were going to drive home.
I slept the whole way, and my parents remember it as one of the most peaceful family car trips. You see, as a kid, I liked to ask a lot of questions. "Does he ever shut up?" an uncle once asked my mother on a ride from Virginia to New Jersey.
A curious mind serves me well as a journalist, but that's not always what people want when traveling.
Interstate 95, the East Coast's main highway that runs from New England to Florida, connects shipping commerce and vacationers. I-95 is also a bridge for families affected by the Great Migration, the relocation of 6 million Blacks from the rural, Jim Crow South to the urban North. My parents were part of the movement that began after WWI and ended in the 1970s.
My father is from Rich Square, N.C., a dot on the map you wouldn't pass through unless you were going there. He went North after returning from Vietnam. My mother was born in Virginia, but moved to New Jersey after her father found work in a fish factory.
Until they did a reverse migration, settling in South Carolina, we traveled south every summer. Sometimes we traveled I-95 South to Virginia and North Carolina in the same trip. Sometimes we did it more than once a year. Then it was I-95 North.
Like many of you, we traveled on Labor Day.
I can't hear a song from Tracy Chapman's self-title debut album without thinking about trying to get truckers to honk their horns as we sped past. We listened to books on tape between arguments about where to eat. Bob's Big Boy was a favorite. We always brought barbecue back North.
By the time the rap group 95 South had a hit with "Whoot There It Is" in 1993, I had outgrown the family car trips.
The last time I drove from New Jersey to South Carolina was when my grandmother moved. She wrapped Coke bottles in aluminum foil and placed them into a cooler with no ice. Warm soft drinks, like cold McDonald's fries, don't taste good after the age of 6. I learned that on the road.