Sen. Parker hosts annual Harvest Fest Back-To-School Celebration
9/2/2016, 11:25 a.m.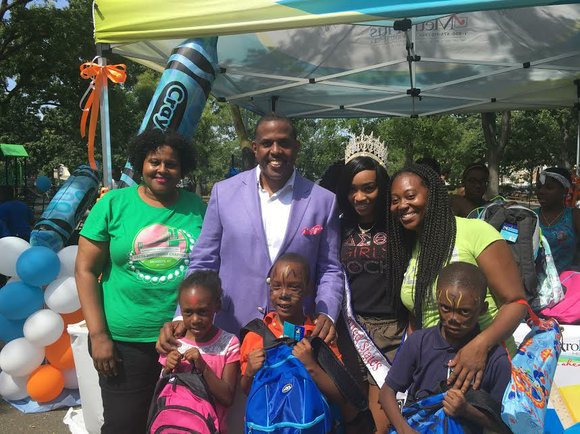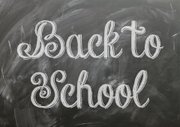 Saturday, Aug. 27, State Senator Kevin Parker hosted his ninth annual Harvest Fest Back-To-School Celebration at Paerdegat Park in Brooklyn. This longstanding community event was held in partnership with Sesame Flyers International, Inc., MetroPlus, Gap Inc. and Alpha Kappa Alpha Sorority Inc., Delta Rho Omega Chapter. Parker distributed more than 1,700 backpacks filled with school supplies to students throughout Central Brooklyn, as well as other parts of New York City. During the event, families were treated to free food, fun raffles and educational giveaways. The event included live entertainment and cultural art performances by Ifetayo Cultural Arts Academy, as well as other local organizations.
Attendees also enjoyed Zumba fitness instruction by the Flatbush YMCA. Other entertainment included the Empire State Marching Band, which escorted Parker into the event. Other actives included archery tutorials by Hidden Gems Archer, which for many children was their first time learning and participating in archery.
"The annual Harvest Fest Back-To-School Celebration is one of my favorite events," said Parker. "Every year families from the community come together in fellowship with one another. The cost of school supplies can be challenging, especially for families with more than one child in the household. I am happy to provide the basic essentials to ensure students start the school year prepared and ready to work."