Liberty return to score huge home court victory
Lois Elfman | 9/8/2016, 4:43 p.m.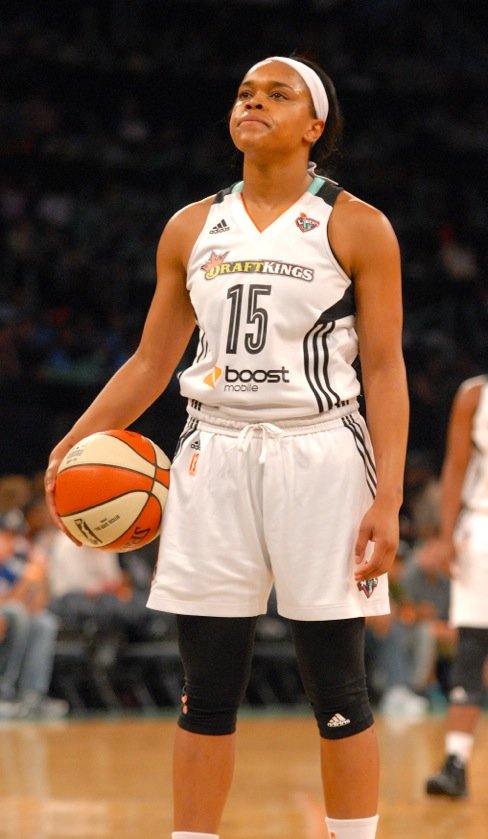 Despite being three players short because of injuries, the New York Liberty scored a huge 92-70 win over the Phoenix Mercury last Saturday evening. The crowd of more than 10,000 was on its feet as the Liberty hit the 20-win mark and Tina Charles passed 4,000 points in her WNBA career. 
"We're short-handed and I thought a lot of people stepped up tonight," said coach Bill Laimbeer. "We know how hard we have to play right now in order to win a basketball game … how really together we have to play." 
Kiah Stokes and Tanisha Wright sustained hip and knee injuries, respectively, during the Aug. 26 win over the San Antonio Stars. Neither will be able to play for the remainder of regular season, but hope to return for the playoffs. Shoni Schimmel, who has the fifth most popular jersey sold in the league, suffered a concussion, and there is no way of knowing when she may be able to return. 
Brittany Boyd stepped into the starting point guard role and proved an effective floor general as well as scoring 19 points. Sugar Rodgers continued to do what she's done all season, score in double figures with 19 points. 
"Bouncing back from the Indiana game (a rough 77-98 loss to the Fever) we didn't like the bad taste in our mouths, so we had to come out and definitely show everybody what we worked on over the [Olympic] break," said Rodgers. "Everybody contributed tonight. We know man down, next man up. We know we're going to have to pick it up to another level because we have three down." 
"Tonight, it was about getting back to New York Liberty basketball," said Shavonte Zellous, who contributed eight points and four assists. "It was a great outcome for us." 
Laimbeer continued to praise Charles' dominance on the court, referring to her as the best all-around post player in the world—female or male—because of her consistency and versatility. 
"In the history of our league, there aren't very many players like her," said Laimbeer of the Queens native. "There's more to her than we can even see right now." 
The Liberty take on the Connecticut Sun at Madison Square Garden Friday, and then conclude their home regular reason play Tuesday versus the Washington Mystics.