Member of Tuskegee Airmen, Dabney Montgomery, dies at 93
Herb Boyd | 9/8/2016, 5:31 p.m.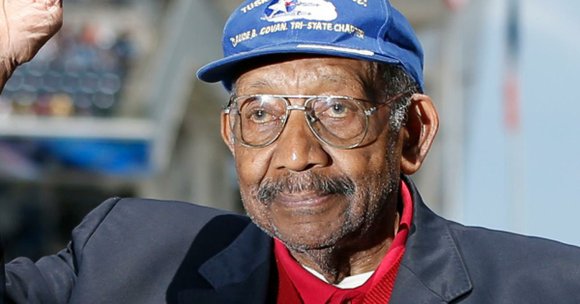 Before marching with Dr. King in Selma in 1965, Dabney Montgomery was a ground crewman for the famed Tuskegee Airmen during World War II. Montgomery, 93, died of natural causes Saturday, according to his goddaughter, Marlene Patton.
He lived in Harlem before entering the Manhattan hospice care facility.
Montgomery is the third member of the Tuskegee Airmen to die within the past several months, including the passing of Dr. Roscoe Brown and Shelby Westbrook. Although Montgomery did not fly, his technical and mechanical skills were indispensable in keeping the pilots safely airborne.
As a native of Selma, Ala., Montgomery attended the university there for one year and was drafted in 1943.
"When I saw guys who looked like me flying planes," he told The Wall Street Journal, "I was filled with hope that segregation would soon end."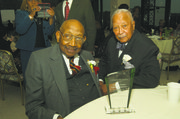 In 1946, according to Historymakers.com, Montgomery returned to the United States and entered Livingstone College in Salisbury, N.C. He became a member of Alpha Phi Alpha Fraternity and graduated with his B.A. degree in religious education in 1949. Between 1949 and 1950, he returned to Livingstone College and acquired 30 hours in economic study. He briefly studied economics at the University of Michigan and Wayne State University before going to Boston, where he enrolled at the Boston Conservatory of Music, studying dance. Montgomery later studied dance with the New York City Metropolitan Opera Dance School before an injury forced him to end his career.
He began working for New York City in 1955, first as a social service investigator in the Department of Social Services and later for the Housing Authority. He retired in 1988.
In 2007, he was awarded the Congressional Gold Medal.
Another honor awaits him when the soles of the shoes and the tie he wore on the Selma march will be part of the permanent collection of the new National Museum of African-American History and Culture, which is scheduled to open Sept. 24.