More trouble for Chris Brown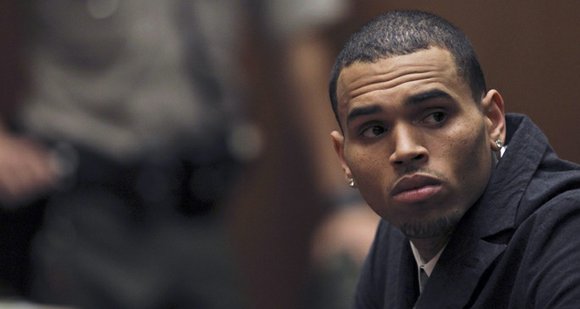 Previous reports claiming drugs and guns were confiscated from Chris Brown's home after police obtained a search warrant were completely false. According to the Los Angeles Times, police did not discover any weapons after the long standoff with the singer. Brown was arrested after being accused of assault with a deadly weapon. Baylee Curran, a dethroned beauty queen who is an aspiring model and actress said Breezy pointed a gun at her when she tried to examine a piece of jewelry that Brown's attorney, Mark Geragos, says does not even exist. Brown has an arraignment scheduled for Sept. 20 at the Clara Shortridge Foltz Criminal Justice Center.
Nate Parker, the director, writer and star of "The Birth of a Nation," will be among the guests at the 60th BFI London Film Festival, reports Variety. The announcement of Parker's participation comes amid a heated debate in the U.S. concerning an allegation of rape made against him in 1999. He was acquitted of the charge in a 2001 trial, but Variety revealed recently that the female student who made the accusation committed suicide in 2012.
New York City MC and president of Carnieg Entertainment, Nsite, was raised in South Jamaica, Queens. In 2015, Nsite released his debut mixtape, "The 1 Percent." This summer, Nsite, reloaded and dropped his second installment, "What's for Breakfast," in lieu of his studio-recorded double mixtape, "Grits and Eggs." He has dropped multiple videos on YouTube and has opened for Memphis Bleek, Fabolous, Talib Kweli and hip-hop legend Styles P.
After winning nine major awards in 2015, and two awards at the London International Film Festival 2016, Maria Soccor's "Lords of BSV" made its digital television debut July 31 on Red Bull TV and is now available on Video on Demand. "Lords of BSV" is the latest addition to the online media platform from the Austrian Red Bull company, which broadcasts live global events, and an extensive selection of sports, music and lifestyle entertainment. The Red Bull TV debut follows Soccor and "Lords of BSV" being featured for a second time on ABC-TV in New York City.
Catch OWN's biggest series launch in the network's history, and this summer's top new cable show, when the addictive family drama "Greenleaf," Season 1, arrives on Blu-ray (plus Digital HD) and DVD Dec. 6 from Lionsgate. Executive produced by Emmy-nominated writer/producer Craig Wright, the show chronicles one woman's return home to her family—the leaders of a megachurch—and the revelations that they don't always practice what they preach. "Greenleaf" stars Merle Dandridge, Keith David, Lynn Whitfield, Kim Hawthorne, Lamman Rucker, Deborah Joy Winans and Desiree' Ross.