Mulatu Astatke, Elmo Hope Street, Carter in Newark
9/8/2016, 5:48 p.m.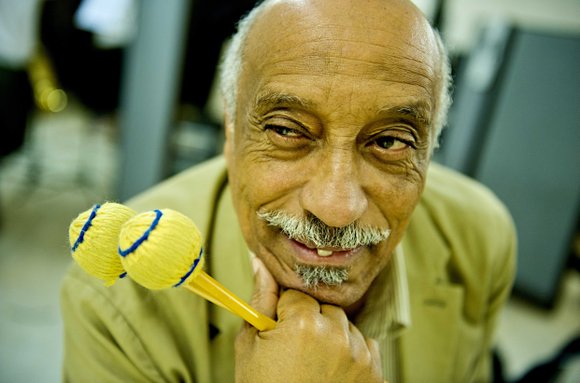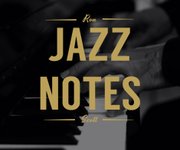 Most New Yorkers don't think twice about the many jazz performances that take place in varied venues, such as Harlem bars, churches, restaurants and museums, throughout New York City.
The Sept. 9 performance of the multi-instrumentalist and composer Mulatu Astatke at the Metropolitan Museum of Art will be a big deal worth anticipating with intensified curiosity. The Ethiopian musician, known as the father of Ethio-jazz, will perform in front of the museum's longtime exhibit (since 1978) "The Temple of Dendur," in the Sackler Wing.
It is an Ancient Egyptian temple that was built by the Roman governor of Egypt, Petronius, around 15 B.C. and dedicated to Isis and Osiris, as well as to two deified sons of a local Nubian chieftain, Pediese.
Once Astatke begins playing his mix of jazz with traditional Ethiopian music, who knows what spirits or whispers may arise from the ancestors. He will be joined by the music voyager pianist and keyboardist Jason Linder, along with other abled musicians up for the task of world music and anything on the shore's edge.
Astatke was musically trained in London, New York City and Boston, where he combined his jazz and Latin music interests with traditional Ethiopian music. He called his new sound Ethio-jazz, which he took back to his homeland in the early 1970s, while continuing to work in the U.S.
He arranged and played on recordings by Mahmoud Ahmed (noted Ethiopian vocalist) and appeared as a special guest with Duke Ellington and his band during a tour of Ethiopia in 1973.
His Western audience grew after the 2005 Jim Jarmusch's film "Broken Flowers" featured seven of Astatke's songs. National Public Radio used Astatke's instrumentals between pieces on the program, "This American Life."
Astatke's songs have been sampled by such hip-hop artists as Nas, Damian Marley, Kanye West, Cut Chemist and Quantic. The show begins at 7 p.m. For tickets ($65), call 212-570-3949.
The pianist, composer and arranger Elmo Hope was a quiet genius, who never received his just desserts, although he was a first-call musician when fellow musicians were looking for a pianist with skills.
Sept. 10, the native New Yorker's name will reach a new horizon when the corner of Lyman Place and Freeman Streets in the Bronx will be co-named in his honor. Hope was a longtime resident of Lyman Place. The ceremony begins at 11 a.m.
Hope was born June 27, 1923, and began playing piano at age 7. The pianist Bud Powell was his childhood friend, and together they played and listened to jazz and classical music.
The two friends regularly worked on their style and techniques together. Eventually the two became close friends with Thelonious Monk, who they often visited.
These three played a major role in affecting the development of jazz piano and because of their close relationship also influenced each other. While Ho pe's name is rarely mentioned, he was one of the architects of bebop.
Listen to his cut, "Maybe So," performed by the Elmo Hope Trio (with Paul Chambers and Philly Joe Jones) on "Elmo Plays His Own Compositions" or "B's A Plenty" (Elmo Hope Trio, hi-fi Records, 1959), and his phrasing and fast bebop tempo are evident.