Our loans matter
9/8/2016, 11:44 a.m.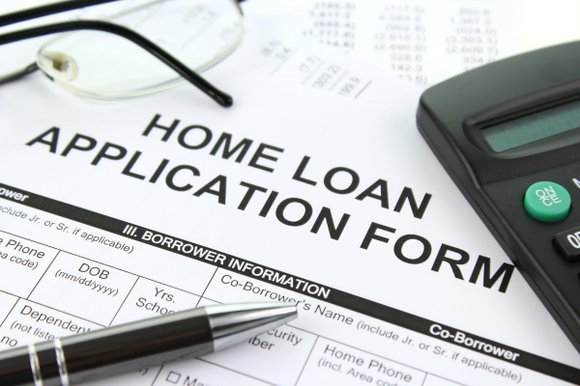 Our loans matter. Discrimination and injustice in the housing market has long been an oppressive reality in African-American and Latino communities, and it needs to end immediately.
Fair housing loans build the literal foundations of our neighborhoods. And those foundations are crumbling. Our parents and grandparents fought for civil rights. It is up to our generation to continue their battle in the name of economic equality.
The housing crisis is real and affects everyone, but low-income and minority Americans are particularly vulnerable. Wages are stagnant and it is becoming harder for families to keep a roof over their heads. A minimum wage earner must work 102 hours per week, 52 weeks per year just to afford the average fair market rent for a modest two-bedroom apartment.
This predicament is the sad reality for millions of hardworking people. The American dream of homeownership remains out of reach for too many of our families. Homeownership rates for African-American and Latinos remain far below the national average—largely because of institutionalized racism in our nation's mortgage market. The time for inaction has passed and the fight for equality has never been more urgent.
Unfortunately, since the Wall Street financial crisis of 2008, the gap between minority and white homeownership has only gotten worse. In fact, it is now even more difficult for a person of color to obtain a loan than it was before the housing crisis, which leveraged subprime mortgages and put Americans on the hook for irresponsible lending practices and a lack of financial controls. The statistics don't lie. It is an outrage that in 2016, eight years after the crash of the housing market and the financial recession, the gap in the homeownership rate between African-American (approximately 41.7 percent) and Latinos (approximately 45.1 percent) compared with whites (approximately 71.5 percent) continues to widen.
The gentrification that threatens to destroy our communities is fueled by this lack of equality in access to home mortgage loans. The big banks treated our economy like a casino and gambled away our hard earned money. Now they want to secure absolute control of the mortgage market and shut out competition from community banks. Wall Street wants to weaken institutions that seek to hold the lending industry accountable for preying on minorities.
While the big banks on Wall Street got huge bailouts at taxpayer expense to survive the recession that they created, African-American and Latino families got little help.
We cannot afford to let the fat cats who run the big banks get away with making it even harder for African-American and Latino families to get loans. We need to expand access to mortgages, and promote responsible homeownership in our neighborhoods. Without ownership of our neighborhoods, we cannot prosper. People in our communities must own a stake in where they live.
A plan has been proposed by leading experts and leaders of minority communities to expand the dream of homeownership for African-American and Latino families. We will stand up to the big banks and expand access to mortgage loans for African-American and Latino communities. Our Loans Matter is a coalition of community leaders, and aspiring homeowners who are taking the big banks head-on and demanding access to mortgage loans in the name of responsible homeownership.
Sincerely,
Rev. Dr. Carl L. Washington
Pastor, New Mt. Zion Baptist Church, Harlem
Moderator, United Missionary Baptist Association
Vice-President-at-Large, United Missionary Baptist Convention
Rev. E. Lee Trollinger
Pastor, Calvary Baptist Church, White Plains
President, Ministers' Fellowship Council of White Plains and Vicinity
Rev. Melvin Wilson
Presiding Elder
Brooklyn-Westchester District
New York Annual Conference, AME Church
Rev. James Barnwell
Pastor, Mt. Olivet Baptist Church of Hollis
President, Clergy United for Community Empowerment
Rev. Shon Adkins
Pastor, Antioch Baptist Church, Harlem
Rev. J. Loren Russell
Assistant Pastor, Goodwill Baptist Church, Bronx
Rev. Kevin Osbourne
Pastor, Refuge Church of God, Brooklyn
Rev. Dr. Adolphus Lacey
Pastor, Bethany Baptist Church, Brooklyn
Rev. Ed Mulraine
Pastor, Unity Baptist Church, Mt. Vernon
Rev. Patrick Young
Pastor, First Baptist Church, Astoria
Rev. Johnny Green
Pastor, Mt. Neboh Baptist Church, Harlem