Spring/summer'17: Fashion cutoffs are news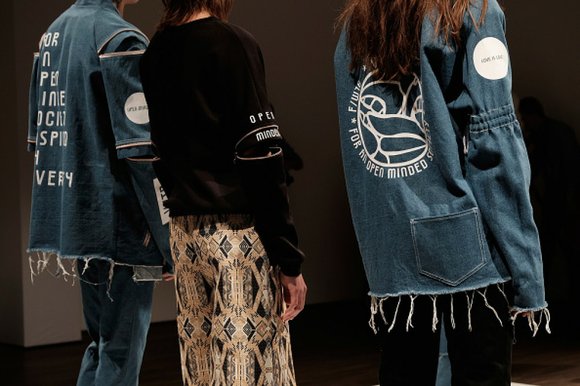 When it comes to the length of a garment for spring/summer '17, take your pick. From the looks of this collection, the wider the pant legs the better. Coats and jackets are comfortable, cool and chic. In Berlin, the label Vektor, designed by ESMOD Berlin graduates Kristina Puljan and Martin Elchler, presented a fascinating collection at the Fashion Week shows. The collection was inspired by an everyday urban lifestyle. The fashion focus was on functionality and individuality. Designers drew inspiration from street styles, arts, sports and emotional issues of daily life. In the exhibition, the designers often crossed gender lines with their garments. Their looks created new possibilities and effortless unisex styles.
According to the designers, each season presents a new fashion playground. To create an urban appeal, they use ambiguous fabrics and try new proportions and silhouettes. Vektor's collections have been shown at Mercedes-Benz Fashion Week Berlin previews since July 2014. Today, both designers are teaching sportswear design at HTW Berlin.
For a touch of psychedelic femininity, the refreshing cuts of the Berlin-based fashion label GLAW is the basis for the company's success. Utilizing nostalgic elements, their fashions reflect the diverse artistic sources of inspiration of both founders, Jesko Wilke and Maria Poweleit. These two designers met and got to know each other while attending ESNOD Berlin.
After their graduation in 2011, they decided to combine their talents and create a high-end fashion label. GLAW portrays their vision of a 21st century woman's wardrobe. They have honed in on the balance between female power and fragility. GLAW puts strong emphasis on wearability and diversity, which is represented by the way the brand addresses a wide range of females of all ages. Luxury materials and high-quality manufacturing standards explain the brands positioning in the high-price segments.Pics in trends 1 folder
Caption: Spring/summer '71 designs by Vektor