Violent crime spirals in Trinidad—Government, opposition meet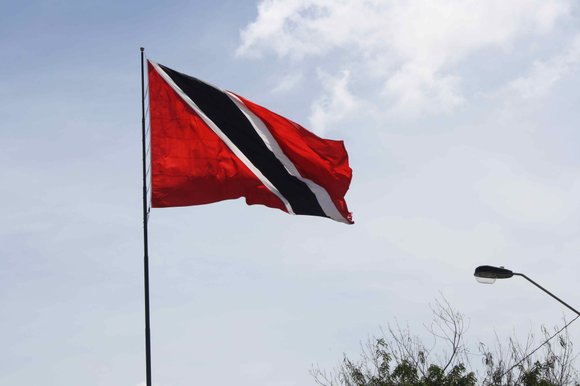 In a rare show of political unity, government and the main opposition party in Trinidad met to discuss the island's escalating crime situation, as murders averaged one a day in the oil-rich republic and as fears of a worsening situation spiked.
The of 12-month-old administration of Prime Minister Keith Rowley said it had no problems meeting with Kamla Persad-Bissessar, leader of the Indo-dominated United National Congress and former head of government.
Police have so far recorded 308 murders in the Caribbean's most southerly island as of last weekend, classifying a whopping 141 as gang and drug related and 46 as revenge murders and saying they had no motive for 75 others.
Up to a year ago, locals were killing each other at a rate of one every 36 hours. Now the murders are averaging a little more than one a day and this rate has set tongues wagging in the country, already experiencing tough economic conditions because of spending cutbacks linked to relatively low oil prices.
"We have absolutely no interest in politicization of crime," said Stuart Yong, a minister in Rowley's office. "We as a government are committed to doing all that can be reasonably done to assist in the alleviation of crime and to assure our citizens of Trinidad and Tobago are safe."
Such meetings between the Afro-supported governing People's National Movement and the UNC are rare, but both sides made it clear that the time had come to put aside partisan political interests and to sit down and discuss a national issue—escalating violent crime.
Authorities from successive governments have complained about large shipments of arms being smuggled into the country from nearby Venezuela, which is separated from Trinidad by a mere 7 miles of waterway. They also point to the period in the late 80s and early 90s, when a radical Black Islamist group had smuggled arms into the country, eventually using some in a July 1990 coup attempt that killed more than 20 people, triggered fires from arson attacks in the capital and included armed attacks on parliament and other state buildings.
The view of many since then is that gangs were formed and continue to operate, killing each other to protect turf.
The meeting comes just days after Rowley summoned the divisional heads of police departments to discuss the situation. He called the session "positive, fruitful and frank" but civil society and other groups said the meeting was not enough. They demanded action.
Even ceremonial President Anthony Carmona was moved to comment on the crime situation during an Independence Day speech late last week.
He said he prayed that "the power of God will inspire the prime minister and the opposition leader that they can get together to come up with ideas and policies and initiatives."
"It has nothing to do with politics," he said. "It was all about country. All of us here to live with the required peace, with the required harmony with the required unity."