Espaillat's growing influence
Herb Boyd | 9/15/2016, 11:39 a.m.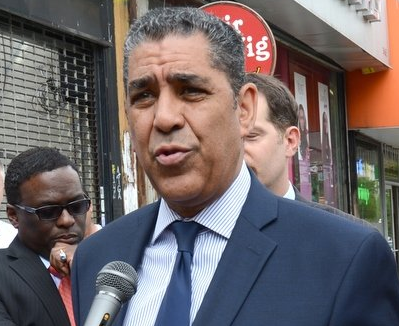 Victories for three women in Tuesday's primaries were headline stories, one of them close to home here in Harlem and one from the Lower East Side of Manhattan.
Marisol Alcantara, backed and bolstered by Adriano Espaillat, who is slated to replace Congressman Charles Rangel, defeated Robert Jackson, a popular politician in Harlem.
In taking the State Senate seat in the 31st District vacated by Espaillat, Alcantara tallied 8,309 votes to Jackson's 7,616 with all but one of the 235 precincts reporting. Jackson came in third behind Micah Lasher.
Carmen N. De La Rosa narrowly edged Guillermo Linares in her victory in Assembly District 72. Yuh-Line Niou was the victor in Assembly District 65 and is certain to replace Sheldon Silver, who is currently appealing his conviction of federal fraud. De La Rosa was also backed by Espaillat.
All of these Democratic candidates are almost guaranteed victories in the Nov. 8 elections.
With incumbents taking a beating in these elections, it's probably a good thing that State Sen. Bill Perkins was uncontested.
Tremaine Wright, who was endorsed by the AmNews, won her race in central Brooklyn's 56th Assembly District. Wright was also Annette Robinson's choice to succeed her in the seat.
One incumbent, Latrice Walker, in Brooklyn's 55th Assembly District, successfully retained her post, topping her challenger Councilwoman Darlene Mealy.
Attorney Clyde Vanel bested four other candidates in the race to fill Barbara Clark's seat in the 33rd Assembly District in Queens. Clark died in February. His margin of victory over Nantasha Williams was 4 percent.
State Sen. James Sanders Jr., who has been in office since 2013, received more than 55 percent of the vote in his victory over Adrienne Adams. The former councilman was able to secure substantial support from labor.
Apparently, Espaillat's victory in June and his influence in the Dominican community is beginning to show dividends already with two of his candidates defeating their challengers.