Martha, Snoop gearing up for first 'Potluck Dinner Party'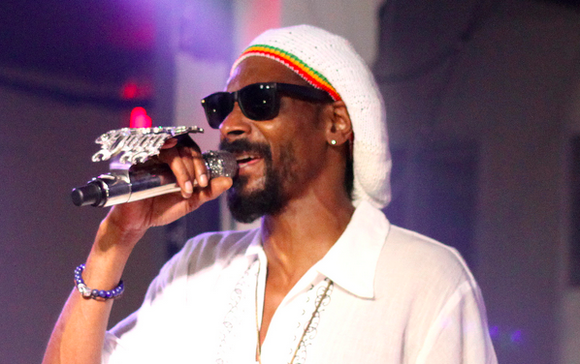 According to reports, Kevin Hart invested in the premium men's underwear company, Tommy John. A longtime fan of the brand, Kevin approached Tom Patterson, founder and CEO of Tommy John, looking to invest in the brand and discuss the possibility of collaborating on a special edition collection. Kevin said, "I wanted to be something more than just another celebrity endorser. I'm excited to be given the opportunity to get involved."
Martha Stewart and Snoop Dogg have set the initial guest list for their television dinner party, Variety reports. The lifestyle maven and the rapper will be joined by 50 Cent, Keke Palmer, Robin Thicke, DJ Khaled and others for the first episode of "Martha & Snoop's Potluck Dinner Party." The series is slated to premiere this fall on VH1.
Acclaimed author Victoria A. Young is hitting the fall with a vengeance. Aside from promoting her popular novel, "Passion Whispers an Execution," the female Quentin Tarantino is also writing two new novels simultaneously, gearing up for a glamour photo shoot with her new wine line, Pearlsha'nae, named for the chapter "Sizzling Pearl," in "Passion Whispers an Execution," which is available on Amazon.com. Young is also producing an extravaganza featuring a fashion show and performance by legendary R&B group Blue Magic December 1 at the elegant Eastwood Manor in the Bronx, N.Y.
Friday, Sept. 16, Congresswoman Alma S. Adams, will serve as honorary host of a distinguished panel of Historically Black Colleges and Universities presidents. The panel will also feature media personality/actor and HBCU alum, Terrance J. This distinguished group of panelists will examine the state of HBCUs and the global economic impact of these institutions. The panel serves as part of the 2016 Annual Legislative Conference hosted by the Congressional Black Caucus Foundation.
The Incarn Drama Ministry of Mount Pisgah Baptist Church, under the leadership of the Rev. Johnny Ray Youngblood, presents the historical motion picture, "Salina P." Written by Kenya Cogle, who is also the co-director, along with Michele Hawkins-Jones, "Salina P" is a full-length feature film about a woman of God who refused to accept refusals. The film premieres Wednesday, Sept. 21, at Mount Pisgah Baptist Church, 212 Tompkins Ave., at DeKalb Avenue, Brooklyn, N.Y.